Top 10 Dessert Cocktail Recipes
26 Sep 2010
All those desserts and cocktail lovers out there, here is a list of top 10 dessert cocktail recipes just for you. These creamy cocktails are bound to cure all your sweet tooth cravings but indulge yourself with caution.    
1. Caramel Latte
Your post dinner coffee session will get a little more interesting and delicious with this caramel latte cocktail recipe. Mix a double coffee and cream with Van Gogh's Dutch Caramel Vodka, chill it in the refrigerator and garnish it with Cholive. Finally, enjoy this heavenly drink!    
2. Babel-On the Rocks
If you remember the Oscar nominated Cate Blanchett and Brat Pitt starrer "Babel" then let me tell you, this cocktail recipe was invented to honor this wonderful film alongside the film "Kahlua." Prepared in the same way as the White Russian, the Babel-on the rocks makes itself different from the former with its usage of the Stoli Elit luxury vodka.      
3. Angel's Delight
Featuring at no.3 in the top 10 dessert cocktail recipes, the Angel's delight makes for a perfect dinner party cocktail with an exquisite combination of gin, triple sec and cream.      
4. Chocolate Chip Ice cream
For the perfect sweet tooth indulgence, give yourself up to the delightfully delicious chocolate chip ice cream cocktail. This Martini cocktail is a sizzling combination of chocolate, mint and coffee.  
5. Cookies 'n' Cream dessert cocktail
This recipe is sure to bowl you out! A criminal combination of oreo biscuits, honey, whipped cream, Frangelico, Kahlua and Baileys Original Irish Cream; this cocktail is served with a sinful dollop of cream on the top.            
6. Grasshopper Chocolate Mint cocktail 
I think the best way to describe this cocktail would be to say it is a mint chocolate chip ice cream but with a kick! A perfect treat for the die-hard chocolate fans, this rich and creamy cocktail should be relished in small portions.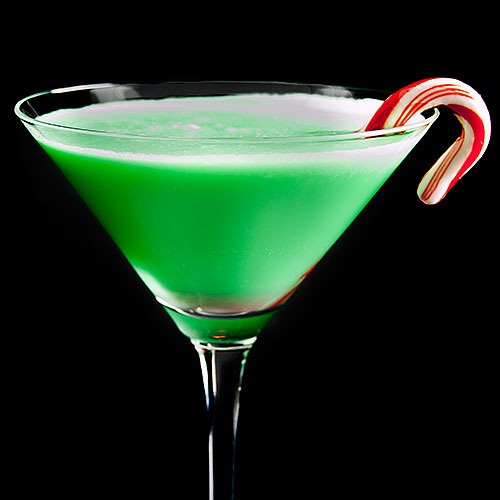 7. Lemon Drop cocktail
The lemon drop cocktail sure tastes like a drop of heaven with its sweet and tart taste-combination. In words, this cocktail is best described as the alcoholic version of lemon shake up.                                     
8. Blue carnation
The Blue Carnation is a complex cocktail recipe with layers of Dreamy Blues, Chocolate Martini, Orange Martini and cream. A perfect drink to feature in any top 10 list!        
9. The Central Park Manhattan cocktail
This cocktail introduced by the Gallery Bar at Millenium Biltmore hotel in Los Angeles, is prepared by mixing Woodford Reserve bourbon, Drambuie and Frangelico and is served with a topping of fresh cream.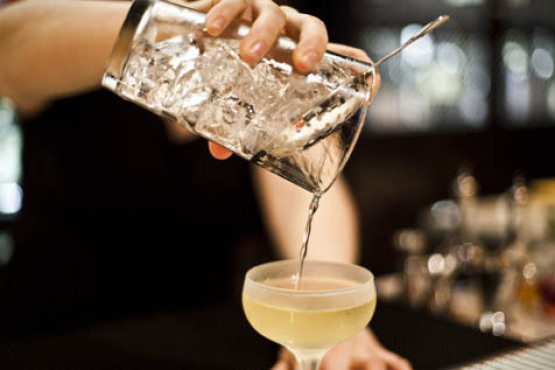 10. Blue Orange sorbet
This list would have been incomplete without this heavenly sorbet! Colored with the oceanic Blue Curacao and flavored with zesty orange, this frozen vodka dessert is a perfect beach party treat.      
Picture Source: sheknows.com, enjuice, usbeverages, cocktailsincharleston, originaldinerant, foodboing, kitchenriffs, hgtv, shelf3d, timeout, simonfoodfavorites 
Top 10 Dessert Cocktail Recipes