How To Create A Drink Menu For A Party At Home

24 Sep 2010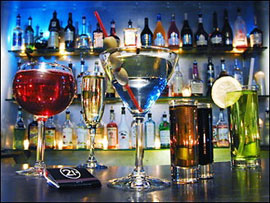 How to create a drink menu for a party at home? This question might really bother you, if you are hosting a cocktail party at home for the first time. It might be tough for you to decide what needs to be included in the drink menu and what shouldn't be included! Here are some tips which shall help you in creating drink menu for your home party.
Get started

• It is best to design a simple drink menu which suits the purpose of your party and the occasion.

• If you have a theme for your party, you need to choose your drink keeping in mind the theme. In such a case the garnishing of your drink and the color of the drink is sure to make a difference.

• When creating a drink menu  you have to decide on what you are focusing – are you focusing on your guests or the theme or the occasion?

• You will notice that there are several cocktails to choose – so no matter what type of theme you choose, you will have ample variety of drinks.
Here are some ideas just for you to ponder: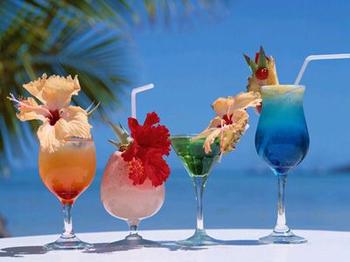 Simple Drink Menu: Suppose you wish to create a simple drink menu – you need to have the same mixture for all your drinks. If you choose to have Classic Martini you can create cocktails with Dry Vermouth, Olive, Bitter and Gin.
Drink menu of Forgotten Classics: If you wish to create a drink menu, through which you desire to take all your guests in a golden journey of some of the most forgotten classic cocktails -  you  need to have a  'forgotten classics' menu. However, you should create such a drink menu only when you have a lot of time to prepare because these drinks will take a lot of time. You will also have to practice a lot before you decide on this drink menu or else you wont get the right flavor – thus, creating this forgotten classics drink menu can be a little tough for you. You can have New Orleans Fizz with Gin, Lemon juices, cream, orange flower, lime juice and water with eggs.
Tropical drink menu: You can create a tropical drink menu as blue drinks are always preferred by guests. If you are planning to have a tropical drink menu, you should always include some fresh fruit juices and some lovely garnishes to make them look interesting and delicious. You can have coconut, pineapple, rum, blue curacao and passion fruits to choose from.
Frozen drink menu: Create a frozen drink menu with different flavors for a very refreshing mood. These frozen drinks make a very exciting drink and helps to spice things up. Frozen drink menu is often preferred by women who look forward to authentic cocktails to refreshen themselves.
Image credits: sodahead.com 
How To Create A Drink Menu For A Party At Home