Greek Food For Children
22 Sep 2010
While searching for kid-friendly recipes, I found certain Greek food recipe ideas for children, which I am sure they are going to enjoy. Children generally enjoy foods, which are easy to manage, have simple taste and look appetizing. Here is a list of Greek food for children, which can be offered as appetizers, meals and desserts.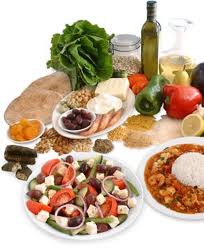 Avgolemono Soup is a kind of Greek soup, which serves the authentic taste of the Greek cuisine. This will be a perfect appetizer or snacks item for your children. The soup is prepared with chicken broth, eggs, lemon juice and rice. This creamy soup has delicious lemon flavor, which can be easily prepared at home. You can use previously cooked rice to boil in the chicken stock. Next you should gradually add whisked eggs to the shimmering soup to make the creamy texture of the soup. Finally, use lemon juice to make the soup smell and taste lemony.
Spanakopita is another traditional recipe of Greek, which can be used as snacks or appetizers. This triangular shaped savory pastry is prepared by filling the phyllo dough with previously cooked spicy spinach and onions. You can buy readymade spanakopita to bake in your oven. In fact, it is not that difficult to prepare at home. To make the pastry filling, you have to mix crumbled feta cheese and chopped and sautéed onions with the steamed and properly drained spinach. Now use two layers of phyllo dough to sandwich the filling in between and then cut out triangular pieces out of the pastry. Finally brush the phyllo layers with olive oil or butter and egg whites before putting them inside the oven for baking.
Pastitsio is a type of baked pasta dish which is authentic to Greece. This dish is made with special Greek pasta, known as bucatini, mixed with a meat sauce and a special white sauce, known as béchamel. To cook this at home, first prepare the pasta as directed on the package. While the pasta is getting done, prepare the meat sauce by using ground meat, tomatoes and different types of spices like cinnamon, nutmeg, allspice etc. The creamy white sauce is used to spread over the dish as a topping and it is made by using milk and a blending of butter and flour to thicken the sauce. The dish is then baked inside the oven to get finally ready to serve.
Greek Pizzas can also be a favorite Greek food for your children. These pizzas are prepared with toppings which are typically Greek in nature like feta cheese, fresh tomato, spinach, green bell pepper, Kalamata olives, onion and Gyros meat. Sometimes the crust of the pizza also makes a difference, when it is baked on a pan instead of putting directly inside the pizza oven. If you can collect these special ingredients then it will be easy to prepare the dish at home to serve your children.
Baklava is one of the famous Greek desserts, which can be chosen for serving to your children. This dish is a traditional Greek pastry prepared with phyllo dough, nuts, honey and orange extracts. To prepare this at home, first you need to put several layers of phyllo dough on the baking sheet. Then you should place chopped pistachios on top of the layers and then again place several layers of phyllo dough on the filling. After baking this pastry inside the oven, you should allow it to cool before serving with the syrup made from sugar, honey, lemon juice and orange juice.
Image Courtesy: menumagazine.co.uk
Greek Food For Children