Tips On How To Host A Graduation Party

16 Sep 2010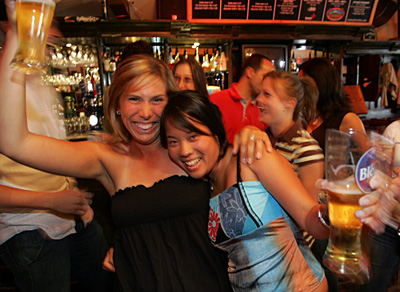 There is a difference between hosting a graduation party and a birthday party because graduation parties are meant  for a huge group of people. If you plan to host such a party, it is crucial that you know how to host a graduation party, or you will surely mess up things. Hosting a graduation party will get you loads of appreciation – hence you need to do things right. Here are some tips just for you.
• Decide the date first: You need to find a date which will be suitable for all. Thus, planning the date and communicating the same to others should be done first. You can decide upon 2 – 3 datess and then settle for a day which shall be suitable to all.


• Think about the time: You have to decide whether you plan a lunch party or an evening party. You need to get a confirmation from all your friends to know which one they will enjoy the most and what majority of them have to say.


• Choose the venue: If your class is a small one, you can host your party in a well furnished basement or maybe in someone's backyard. In case, you have large number of graduates, you need to book a hall or a restaurant. So, complete your booking next.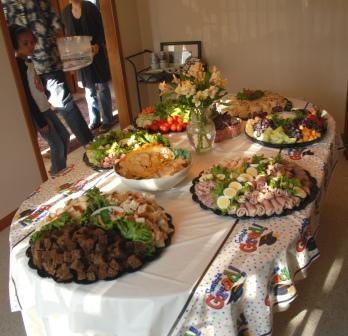 • Invite: Send invitations once the venue is decided to all your friends – you can e-mail them, call them or send them messages in social networking sites.


• Decorations: You have to plan the decorations next. You need to make these very elegant and memorable. Include Chinese lanterns, Chinese lights so that the venue looks beautiful and is remembered for long.


• Food and Refreshments: Plan the kind of food you want in your party. Do not miss out munches like cookies, cakes, pastries, chips, fried vegetables, chops, fruit salads, corns and colas. You can also have a barbecue set-up and cook some of the best in meat dishes. You need to ensure that there are ample foods and drinks for all…especially the starters.


• Music and dance: Plan the way you wish to make your party enjoyable. You can connect your PC to its speakers and get a strong music. You should prepare a play list of the most refreshing, energizing and overpowering songs so that your guests can enjoy the most. Keep changing the music so that there is no boredom.


• Designate a special time for photo sessions…plan out speeches and individual performances which shall make the party lively.
You should do everything which shall call for individual participation and which makes the graduation party worth remembering.
With all these suggestions – I hope your graduation party shall be the best experience of your life. Have fun and enjoy the moments!
Image credits: aeonphoto.ca, lessuitestremblant.com
Tips On How To Host A Graduation Party