Top Ten World's Most Expensive Desserts

12 Aug 2010
Have a real sweet tooth? Read on to know about the Top Ten World's Most Expensive Desserts!
There is nothing better than having a nice delicious dessert after a nice hearty meal. It could be anything sweet and tasty like cookies, cakes, pie, pudding, or anything with sugar in it. While enjoying the desserts, you may bother about the dental bill, but what if the dessert bill itself becomes a reason to worry? I am sure not many of us would be able to afford this, but we can surely dream about this, the top ten world's most expensive desserts. However, if you are crazily rich or may be just crazy, then these madly expensive desserts are for you.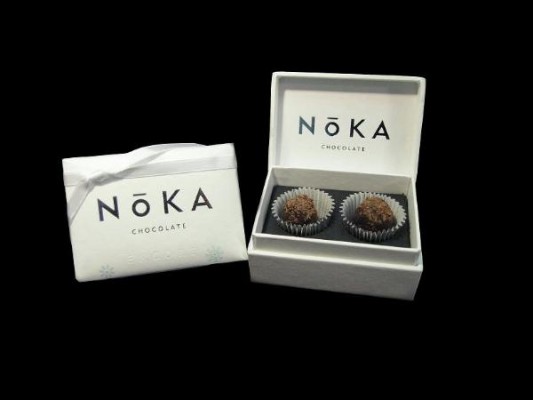 1. Noka Chocolate, Vintage Collection $854 per pound
This is probably one of the simplest desserts in this list of world's most expensive desserts. The Vintage Collection offered by Noka Chooclate will cost you only $854 per pound. Noka uses various types of cocoas from various places all over the world like Venezuela, Ecuador, Trinidad and Cote d'Ivoire.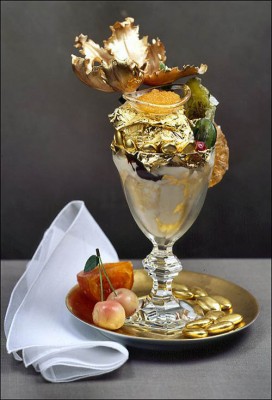 2. Golden Opulence Sundae $1,000
Prepared by using the best of the best materials, the Golden Opulence Sundae will add only $1000 to your dinner bill. Popularly known as world's most expensive sundae, this is served in New York City famous restaurant Serendipity 3. The sundae was made to honor Serendipity's 50th Anniversary that is also known as the golden anniversary.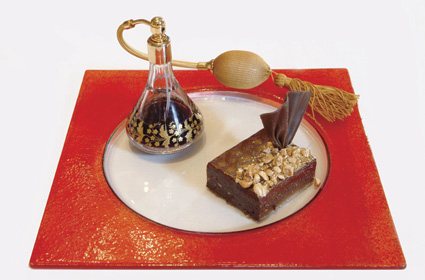 3. The Brownie Extraordinaire $1,000
The next time you visit East Coast of the US, make sure that you keep an extra $1000 in your pocket for those sweet cravings. The Brownie Extraordinaire is available at Brule, the restaurant in the Tropicana Resort located in Atlantic City, New Jersey. The delicious Brownie Extraordinaire is made up of dark chocolate covered with Italian hazelnuts. It is often served with a scoop of ice cream.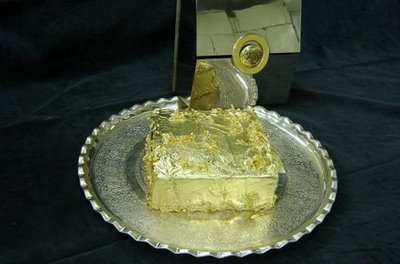 4. The Sultan's Golden Cake $1,000
Sultan's Golden cake resembles more like a brick of gold than cake. It is sold at the popular Ciragan Palace Kempinski Hotel situated in Istanbul, with the heavy price tag of $1,000. The cake is prepared by using pears, figs, quince and apricot. All these ingredients are soaked in Jamaican Rum for two years. Moreover, the cake is topped with caramel, French Polynesia vanilla bean, 24 carat gold leaf and black truffles.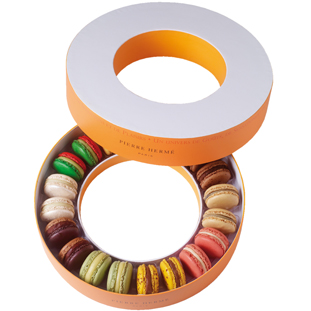 5. Macaroons Haute Couture $7,414
You can easily find regular macaroons in the market. Mostly popular in France, these are usually found at a reasonable price. But, have you ever heard of macaroons haute couture worth $7,414? French pastry chef, Pierre Herme, has prepared a new and expensive type of macaroons. However, the customer are allowed to choose from various ingredients like fleur de sel, balsamic vinegar, red wine, and peanut butter for putting between the two meringue puffs.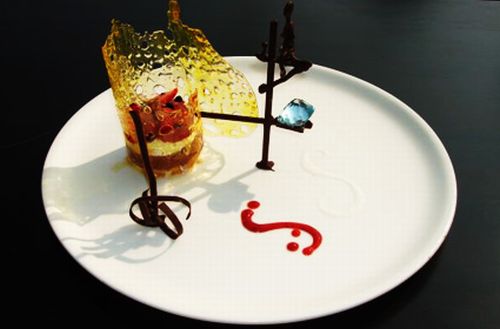 6. The Fortress Stilt Fisherman Indulgence $14,500
There is no doubt to the fact that food presentation is very important. We all known the stilt fishing is a popular tradition in Sri Lanka. And now we have a dessert paying special tribute to this pastime by portraying a stilt fishing scene made of delicious ingredients, including chocolate, exotic fruit, and Irish cream. This Sri Lankan dessert dish is served with pomegranate compote and a mango.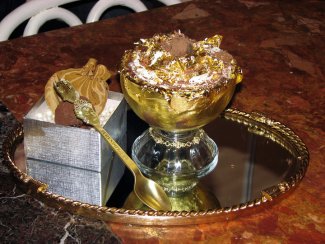 7. Frrrozen Haute Chocolate $25,000
One more Serendipity 3 dessert is on the list of world's most expensive desserts. The Frrrozen Haute Chocolate is one of the drinks that no one will forget in their lifetime. Offered at the price of $25,000, this frozen drink can be enjoyed with the consistency of slush with a variety of cocoas from over 14 countries. It also contains milk and 5 grams of 24-carat to make it worth of its price tag.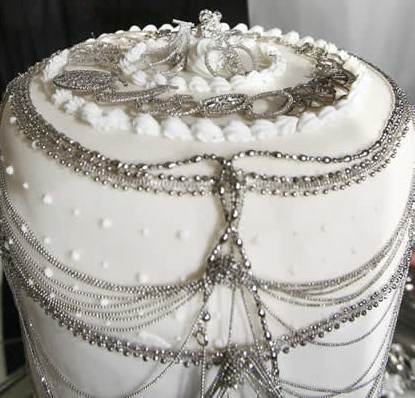 8. Platinum Cake $130,000
Made by a Japanese pastry chef, Nobue Ikara, platinum cake is a dream for everyone. The only problem with the Platinum Cake is the tiny price tag of $130,000. The cake is heavily decorated by plain white frosting and covered with platinum items such as necklaces, chains, pins, foils and pendants that are made up of platinum that are edible.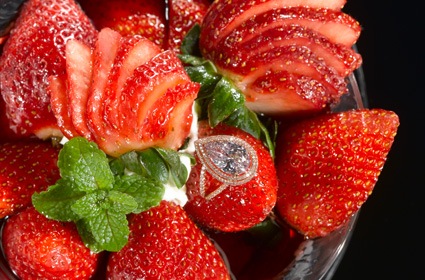 9. Strawberries Arnaud $1.4 million
If you ever got the chance to visit Arnaud's restaurant in New Orleans' French Quarter, you must try to see the bowl of strawberries topped with cream and mint. It is simple but somehow it costs only $1.4 million. This is would be a great choice if you are planning to date any princess. Not only you will get delicious strawberries and a nice ring, the dessert is also served with a wine set worth $24,850.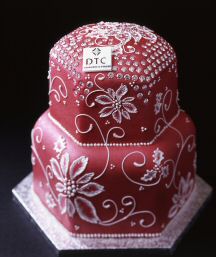 10. Diamond Fruitcake $1.65 million
Well, I have saved the best for the last. We all know that diamonds are forever. But, would you be daring enough to spend $1.65 million for a diamond cake? One of the very famous pastry chefs in Tokyo decided to auction off the diamond fruit cake on Christmas Day at an exhibit entitled Diamonds: Nature's Miracle. It took him almost 6 months to design the cake and an entire month to finish making it. 
This is the list of top ten world's most expensive desserts that most of us could only dream to order. I would simply sit with mouth watering recipes and fantasize them. Never imagined that a sweet tooth could be so expensive!
Image Courtesy @ Google.com
Top Ten World's Most Expensive Desserts