Top 5 Vintage Side Dish Recipes
22 Jun 2010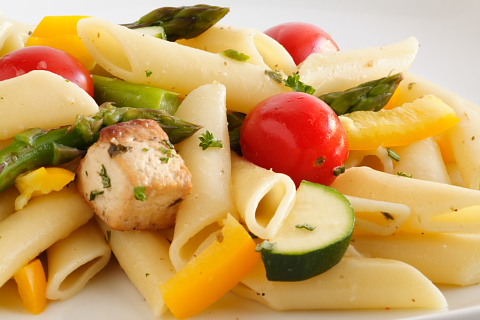 As we all know, side dish is always a requisite and the range and variety of side dishes can differ depending on the type of cuisine and personal preferences. Of course, vintage side dish recipes that always remain in vogue and are a favorite with most people can be of varying kinds. You can make side dish recipes from a variety of different ingredients including seasonal vegetables, fruits, meats etc. There are all kinds of interesting vintage side dish recipe ideas and you can easily prepare them.

1. Pasta Salad: Pasta salad can literally accompany any dish as a vintage side dish and it is even one of the easiest side dish recipes to prepare. To make pasta salad, the main ingredients required include pasta, cheese, seasoning, Italian dressing, black olives and chopped cucumber. You just have to cook the pasta well and then mix with the remaining ingredients in a bowl. 
2. Baked bean casserole: Baked beans are a favorite side dish with most meat preparations. All you need are butter, diced onion, ketchup, Worcestershire sauce, yellow mustard, sugar and bacon. Cook the bacon in butter while mixing the baked beans with the remaining ingredients in a casserole dish. Add the bacon and brown sugar to the mixture and bake it for half an hour.
3. Jalapeno Potatoes: To prepare jalapeno potatoes recipe, flour, salt, pepper and garlic powder need to be cooked with milk. You will have to add cheddar cheese and jalapeno peppers till the mixture thickens. Then pour the mixture over boiled and sliced potatoes and bake till the potatoes turn tender.
4. Glazed root vegetables: Place diced turnips, carrots, parsnips and sweet potatoes in a skillet and pour some water over the vegetables. Now add sugar and balsamic vinegar and place the skillet over medium heat and let it boil till the liquid evaporates and the vegetables turn tender.
5. Cucumber cottage cheese: This is a quick and easy side dish, which almost everyone loves. Unpeeled cucumber needs to be cut into half and then shredded. Now nix the shredded cucumber with low-fat cottage cheese, dried onion, chopped parsley, dill seed, lemon juice and Tabasco sauce. Your side dish is ready to accompany any main course entrée.
Photo Credits: http://araizcorre.files.wordpress.com
Top 5 Vintage Side Dish Recipes