Top 10 Apple Dessert Recipe Ideas
27 May 2010
Apples are such popular fruits that everyone wants to use these in every imaginable way. Considering the popularity of apple desserts all over the world, we bring you Top 10 apple dessert recipe ideas, which you can use in your kitchen and watch your family relish this 'king among fruits." 
From baked apples pies to apple cookies, there are a number of desserts that you can make with apples. And what is more, apple dessert recipes suit almost any occasion, whether special or not and everybody, from adults to kids, likes them and eats them happily.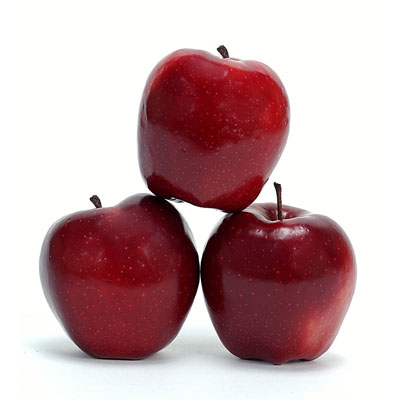 Go through the apple dessert recipe ideas given below and choose your pick to make this weekend.
Apple cookies: These sweet little delights can be made and enjoyed on almost any occasion. Made with brown sugar, sour cream, chopped apples and raisins, the apple cookies are hearty and can be served with special toppings as well.
Baked Apples with Carrots: In this recipe apples are joined by carrots to create a lovely flavorful combination that tastes great both as warm as well as cold. All that is required is apple pie filling, sliced carrots, butter, cinnamon and granulated sugar. The best part about this multi-faceted dish is that it can be used both as a dessert and a side-dish.
Apple Cobbler: This dish is made with apple pie filling, butter, sugar and flour. The batter made with these ingredients is baked till it turns golden brown. Serve the warm apple cobbler with vanilla ice cream. This old-fashioned holiday dessert can also be made with cherry, peach or blueberry pie fillings.
Frosted Apple Bars: The rich and chunky apple bars are everyone's favorite. Baked with all-purpose flour, chopped apples, brown sugar, oats and baking soda, etc, the apple bars are good choice for dessert as well as snack time. In order to get a clean edge while cutting apple bars, use a wet knife.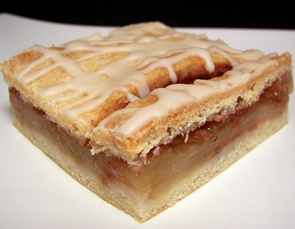 Apple Pudding: One of the most traditional recipes, apple pudding is made with chopped apples, lemon, brown sugar, cinnamon, flour and vanilla extract. Apples are microwaved separately and then added to the rest of the ingredients and baked again, till you get a pudding with a golden crust.
Apple Cranberry Galette: This simple and delicious recipe goes down well with different guests in different types of settings. The rustic quality of this dessert makes it attractive to the crowd. And it looks good too with the crust folded into pleats. The basic ingredients for this recipe are all-purpose flour, cornmeal sugar, salt, butter, sour cream for the pastry. Apples, sugar, water, honey, lemon juice, fresh cranberries and butter makes for the filling.
Fleur de Sel Caramel Apples: One of the favorite fall recipes is caramel apples. The best thing about caramel apples is that these can be served with any number of toppings, ranging from chocolate sprinkles, melted chocolate, toasted nuts, mini marshmallows and so on. In this recipe, fleur de sel or sea salt is used as a topping and the combination of sweet n salty caramel dipped apples is just too good to resist.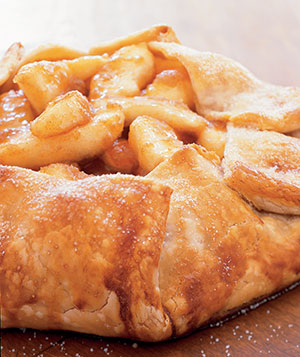 Rustic Apple Cake: This rich apple cake is tart as well as sweet. Made with chopped apples, cinnamon, sugar, butter, vanilla extract, all-purpose flour, baking powder, etc, the rustic apple cake is crunchy on the outside but soft, mellow on the inside. The cake serves as both, a dessert or a tea-time snack.
Mom's Apple Pie in a Jar: This relatively new recipe is a fall favorite, again. This recipe is as simple as could be. All that needs to be done is rolling out a pie crust, pouring in the filling, putting the crumble topping on the top and baking and it is done. This recipe offers you a chance to do something different with the abundant apples available in the market during the fall season.
Apple-Cinnamon Muffins: Our last recipe in the list is dedicated to those who are constantly struggling to lose weight and have to look away every time someone even says the word "dessert." This recipe is made with whole wheat flour, oat bran, brown sugar, baking powder, baking soda and apples. Dry and wet ingredients are mixed separately and then stirred together after which apple is added and the mixture poured into muffin tins.
(Photo Courtesy: www.dietsinreview.com, 4.bp.blogspot.com, img4.realsimple.com)
Top 10 Apple Dessert Recipe Ideas