Dinner Party Menu Ideas
24 May 2010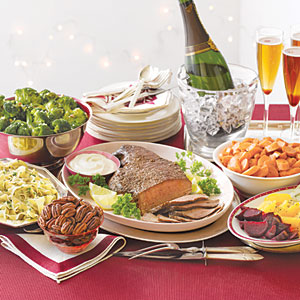 Now-a-days, dinner parties are highly in fashion for both large and intimate group gatherings. While organizing a dinner party, the most tricky and confusing task is to plan out the perfect dinner party menu. Your roasted potatoes and ham would not work for a party at all. From a large variety of fine dining dished, here are some fine dinner party menu ideas.  
1. If it is a party with lots of people invited, then never hesitate to ask menu ideas to your guests. You can select a theme for the party and request the guest to get some complementary dishes according to the theme. Some of the complementary dishes could be garlic bread, cooked vegetables, rolls, cold pasta salad or salad. 
2. Secondly, if you are planning to host an intimate dinner party with family and close friends, then you should stick to personal favorites. You can think of including dishes and recipes that are widely appreciated by your guests. Filets of salmons or tuna steaks are one of the nicest options to prepare a light meal.
3. A get-together with only friends is more causal and thus, the dinner should be very easy and relaxed. Some of the dishes that you can easily include in your casual dinner party menu are chips, vegetables and dips and fruit chunks. However, if you are looking for something more exotic, then you must try sushi and edamame. These are some of the dinner party menu ideas that you can use to impress your guest. Enjoy the party!  
Dinner Party Menu Ideas