Mexican Fiesta Party Ideas
11 May 2010
A Mexican Fiesta party has become extremely popular and more and more people are choosing this option, especially when the party is for kids. It is best to arrange the party on your own so as to enjoy and experience each and every aspect of the preparation. However, due to time constraints, this may not always be possible and in this scenario, expert help is easily available. All that you have to do is to select the theme and choose the invitations and gifts and experts will take care of hosting the party.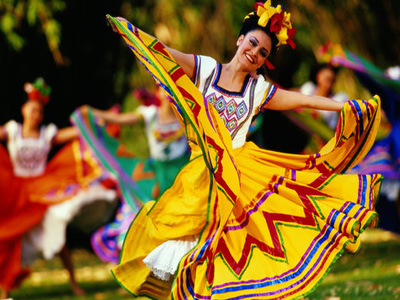 Steps for Hosting a Mexican Fiesta Party
The first step, like any other party, is deciding the venue and the time of the party. This is followed by making and sending out invitation cards. The cards should be designed in a Mexican style and some people go to the extent of printing the invitation in Spanish. Usually a translation in English is also available. Guests are supposed to come in Mexican dresses. Girls should wear long white skirts and sandals with colored tops while boys can come dressed as cowboys. The best venue for a Mexican Fiesta party is a back yard that has lots of space.
The best part of a Mexican Fiesta party is the food. There is a large variety of food available ranging from tacos, enchiladas, guacamole, nachos and loads of salsa sauce. Food is spicy and has a unique taste and flavor that has made it one of the most popular cuisines in the world. Over the years, Mexican food has made a place for itself and is now popular in almost all corners of the world.
The best is saved for the last and usually a pinata is offered filled with candies from Mexico. It is traditionally in the shape of a satellite star but a donkey may also be used depending on availability and individual preferences. It can be safely commented that everyone with enjoy to the fullest while hosting or attending a Mexican Fiesta party.
Photo Credits: http://funthemedpartyideas.info
Mexican Fiesta Party Ideas