Spanish Desserts For Kids
30 Apr 2010
Are you planning a birthday party for your son or daughter? In case yes, then, there are going to be kids, lots of kids at the party, we hope. Well, have you thought of any dessert ideas for them? Not yet?, allow us to present the Spanish dessert ideas for kids.
Why Spanish, you ask? Well, Spain has a long tradition of desserts, which are unique and tasty and this tradition has taken thousands of years to develop. Every new culture, from the Romans to the Arabs, has added its own flavor to these desserts, still the desserts remain truly Spanish in their essence. From fruit desserts to pastries, we will help you learn some great ideas for Spanish desserts for kids.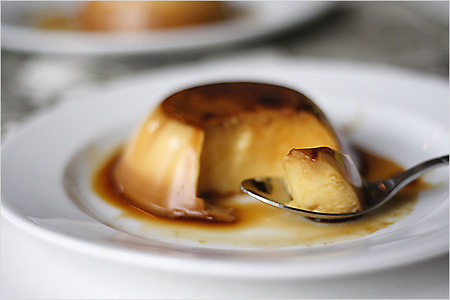 1. Lets Begin With Chocolate: Kids just love chocolate! You can serve them Churros con chocolate, wherein, churros are long fritters, dipped in chocolate cinnamon, sugar, edible sparklers or small candies. You can choose from a whole range of items, however, the churros remain the same inside. Serve these at a party and the kids would just go berserk! Apart from parties, churros con chocolate also makes for a homely treat during holidays.
2. What a tangy treat! Orange cake is another Spanish specialty that never grows out of fashion. This typical dessert originated in Valencia province of Spain, because that is where the best variety of oranges is grown. It is an easy recipe to prepare and the children would love it for its orange flavor.
3. Now something more sweet: Flan is another popular Spanish dessert that kids would like to eat. It is a smooth, creamy caramel custard, often found to be similar to crème brulee. You can add your own touch to the Spanish Flan by adding pureed Strawberries or pumpkin pulp.
4. Good old cinnamon: Milk, cinnamon sticks, eggs and lemon rind come together to give birth to this old Spanish treat, cinnamon ice cream. The cold, creamy taste of this dessert would give the kids a lot to smile about, specially at a summer pool party.
5. Here comes the best part! Pinchos de frutas is simply a number of fruits, cut into bite-sized pieces and sprinkled with brown sugar. Pinchos de frutas is usually served on skewers but since we are talking of kids, let us be a little careful. You might want to serve them this Spanish dessert in little plastic bowls, with forks, so that they can enjoy it safely. Use as many fruits as you can, since it is a healthy dessert, there is no harm if the kids want a second helping. (Photo courtesy: googleimages.com)
Spanish Desserts For Kids