What would be a Healthy Balanced Menu?
31 Oct 2007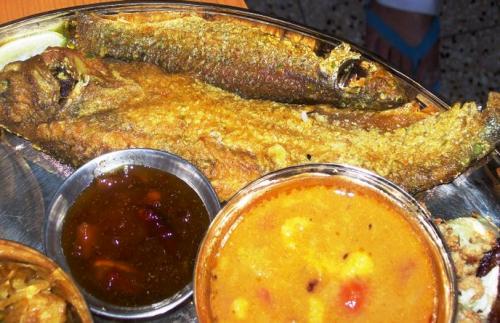 As a Health practitioner I several times get asked how to plan a healthy balanced diet, well my answer is simple - do what your ancestors did before all the supermarket foods were not yet available... simple. But no, it ain't that simle either, here is a sample menu to help you understand what balanced menu is all about...
       Breakfast:
 one cup strawberries, one-half cup low fat cottage cheese with one tablespoon of sunflower seeds. One slice of whole grain toast.  
    Midmorning:
one small apple, eight walnuts, two ounces lean sliced chicken breast.   
    Lunch:
three cups salad consisting of dark green lettuce, broccoli, cauliflower and tomatoes with two teaspoons of walnut oil, two ounce organic beef patty served on a whole grain roll.  
   Mid afternoon:
six ounces of tofu, one and one-half cups carrot sticks, one tablespoon of pumpkin seeds.  
 Dinner:
one-half cup whole wheat spaghetti with one-forth cup organic marinara sauce and two ounces ground turkey. Two cups cooked green vegetables such as asparagus, spinach or broccoli drizzled with two teaspoons flax oil.  
      Evening Snack:
six whole grain crackers with one ounce sliced cheese and one small apple.
Special Tips:
                           1. Drink at least six to eight glasses of water per day.
2                          2.Choose whole grain breads and cereals.
EAT BALENCED DIET...BE HEALTHY!
source:http://nutrition.about.com/od/diets/ht/samplemenu1.htm
ImImage credit: ifood.tv
What Would Be A Healthy Balanced Menu?