How To Use Pineapple Juice

8 Nov 2010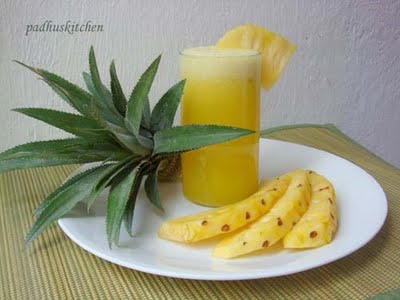 Pineapple juice is a refreshing drink but when you are not keen on drinking pineapple juice stored in your refrigerator, the best use of pineapple juice is in cooking. Here is a guide on how to use pineapple juice to avoid wasting them.
Use pineapple juice to glaze food. It is an excellent natural glaze extracted from fruit.

 
Use pineapple juice for marinating along with other ingerdients. It contains an enzyme that is capable of breaking down proteins hence it is very effective in tenderizing meat.

 
Use pineapple juice in place of lemons for acid washing salad ingredients. It will help retain the fresh look of salad by preventing the cut fruits and vegetables from turning black.

 
Use it as a flavoring agent in rice pudding. The sweet smell of pineapple juice will enrich the taste of pudding.

 
Braising chicken in pineapple juice is a good way of using the leftover juices.

 
Make smoothies with pineapple juice.

 
Mix fresh fruits in pineapple juice for making popsicles at home.

 
Use pineapple juice in place of water for making mango chutney or salsa, the dish would come out refreshing with pineapple flavor.

 
Use it for preparing salad dressing.

 
Cook pineapple flavor rice by cooking rice in pineapple juice.

 
Pineapple juice can be an ingredient in preparing marinades for kababs.

 
Use pineapple juice as a base for preparing sorbet. Season with fresh basil leaves or mint leaves.
Above tips would have given you a fair idea on uses of pineapple juice. Guess you wouldn't mind if some pineapple juice is sitting in your refrigerator. After all you know the secret of using pineapple juice in daily cooking.
Image Courtesy: 1.bp.blogspot.com
How To Use Pineapple Juice