Top Spices Of Italy
25 Dec 2011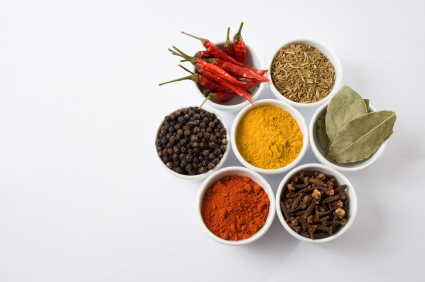 Italian cooks have used spices since Roman times and in excess. Although, used in much lesser quantities today, the spices of Italy are, nevertheless, an important part of the cuisine of the country. Given below are some of the major spices used in Italian cooking:
1) Coriandolo (Coriander)
The presence of crushed coriander seeds is a must in meat dishes, particularly those cooked with lamb and pork.
2) Zenzero (Ginger)
Although this spices is used rarely in overall Italian cooking, it is still very popular in Southern Italian regions like Apulia and Basilicata.
3) Noce Moscata (Nutmeg)
This is one spice of which the Italians are very fond. Nutmeg in ground form is used, both in sweet and savory dishes because it brings a fresh aromatic flavor to the dish.
4) Pepe (Pepper)
Black peppercorns are another favorite spice of Italy. Italian cooks grind pepper fresh and serve it fresh.
5) Zafferano (Saffron)
This expensive spice is used sparingly in Italian cooking but wherever it is used, whether that is risotto, fish or stews, it brings color, aroma and a subtle flavor to the dish.
6) Vaniglia (Vanilla)
This popular flavor is a favorite among dessert chefs who use it to lend flavor to the Italian cakes and pastries. The Italians use the vanilla pods, instead of the essence and that is what makes the difference.
The Italian cooking is about much more than just pizza and spaghetti and the spices of Italy are what make the Italian food popular worldwide.
Image Courtesy: answerfitness.com
Top Spices Of Italy