Top 7 Spices Of Malaysia
15 Dec 2011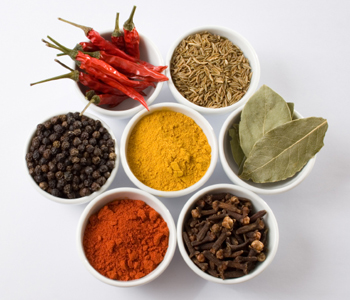 The Malaysian spices are making their presence felt in  Australian kitchens, thanks to the MasterChef Australia 2010 winner, Adam Liaw, who is Malaysian-born. However, that is not the only reason why these spices are attracting cooks from all over the world. The Malaysian spices are fragrant and flavorful and these are divided into two categories – dry and wet. Have a look:
1) Dry Spices
The four sibling spices in this category are known as "rempah empat beradik," which means four siblings. Used in soups, curries, seafood, meat, etc, these four spices are used in combination and often sold in a blend. and these are:
Star Anise
Cinnamon
Cardamom
Clove
Apart from these 'four siblings', the Malay cooking also makes use of spices such as turmeric, cumin, coriander, mustard seeds, and chili powder.
2) Wet Spices
Other spices used in the Malaysian kitchens are the wet spices, which are used fresh. The wet spices are important in imparting a deep taste and character to the Malaysian food and even though these spices are used in large quantities, the Malay taste is proof enough that these wet spices are justifiably used. The wet spices are:
Fresh Chilies
Fresh Ginger
Garlic
As you must have seen, there is little difference in the spices of Malaysia and those used in  neighboring China and India, which means you may already be aware of most of these. So, whether you want to cook the Malaysian curry  or Laksa , you now know which spices to place your hands on.
Image Courtesy: malaysiakitchennyc.com
Top 7 Spices Of Malaysia