What To Do With Leftover Tomato Quick Ideas
22 Aug 2011
What to do with leftover tomato? Most of you would have found yourself in a very perplexed state when faced with this question. Ifood offers you a wide assortment of delicious things to do with leftover chicken. To know more about what to do with leftover tomato, read on…
Top 5 Ideas On What To Do With Leftover Tomato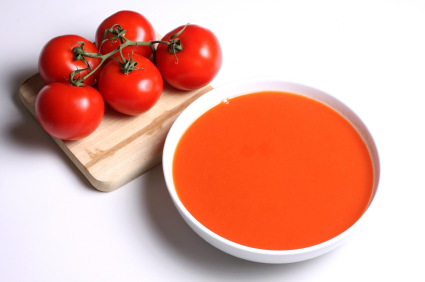 A tasty, hot tomato soup can be relished at any point of time as an appetizer or simply as a snack also. This is the best way to utilize your leftover tomatoes. Flavored with salt and pepper, and garnished with golden-fried bread cubes, this tomato soup is enriched by the presence of milk.
If you have some leftover cherry tomatoes, then this is a great way to put them to use. Prepare some guacamole out of avocado, green onion, bacon bits, and Worcestershire and then stuff this in the leftover tomatoes. Serve them as appetizers along with a glass of sparkling wine.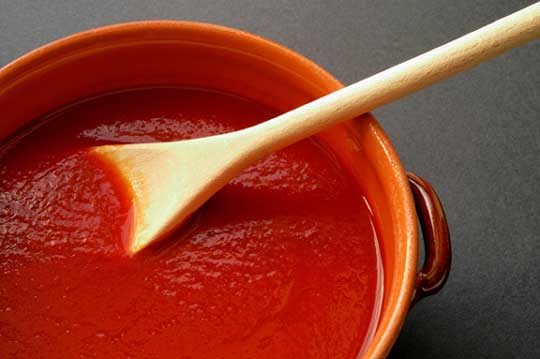 Tomato sauce is a widely used ingredient in Chinese cooking. Try preparing some of your own with the leftover tomatoes. Just simmer tomatoes with tomato juice and herbs. Season the sauce with salt and pepper. You can relish this with savory noodles and rice or as a dip for your favorite potato wafers.
This is one of the interesting things to do with leftover ripe tomatoes. Simmer a mixture of tomatoes, oranges, lemon juice, and sugar. Just add walnuts after taking off from heat for a crunchy effect. You can use this marmalade as a spread for your favorite toast or as a dip for assorted crackers at your party.
This is the simplest and easiest of the ways to utilize leftover tomatoes. Just toss torn lettuce leaves and sliced tomatoes with French dressing. Add few drizzles with lemon juice, season with salt and pepper, and add a few toasted nuts. You can serve this as such or after chilling it well. A garnish of grated Parmesan cheese adds to the richness of this simple side dish. You can even season the tomato lettuce salad with dried mango powder, cumin powder, and rock salt.
Stop wondering what to do with leftover tomato and try these delicious tomato recipes.
Image Credit: grow-tomato-sauce.com, lolzthatswim.wordpress.com, boldsinglemom.blogspot.com
What To Do With Leftover Tomato Quick Ideas