Culinary Uses of Peppermint

19 Aug 2011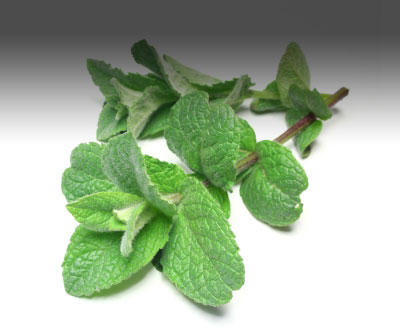 Uses of peppermint are many and we are going to explore the culinary uses of this versatile herb. Peppermint is a zest herb and can be used to flavor many dishes. Peppermint is not always the mint you find in supermarkets, those are usually spearmints. It would be more readily available at your local grocery or the nearest farmer shop. It is used in drinks, side dishes, salads etc. Let us now learn how to use peppermint in the kitchen…
How to Use Peppermint in Your Kitchen?
Peppermint imparts a fresh flavor and hence is ideal for drinks. Add a dash of this herb to lemonade and you get a refreshing drink in no time. Peppermint is used in combination with spearmint to brew mint tea which has many medicinal benefits. While talking about drinks, cocktails cannot be far away and the humble peppermint is used in quite a few cocktails and mocktails. Mojito for example is a combination of mint, liquid sugar, rum, and lime. Similarly, Mint Julep also uses mint. Peppermint is a favorite in south Asian and Middle Eastern dishes. Mint can also be used in flavoring meat, like lamb and poultry. Lamb is traditionally served with mint sauce in England. There are many other dishes that can be made with mint on the iFood.tv website.
Tips and Suggestions for Uses of Peppermint
Peppermint is used as flavoring in chewing gums, chocolate, cakes, soft drinks etc.
Peppermint oil has medicinal values.
Dried peppermint leaves can be used in sauces and salads.
Chopped mint leaves make excellent garnish.
Sprigs of peppermint make good garnish for drinks.
Peppermint is a cross between spearmint and watermint hence enjoy the benefits of both through culinary uses of peppermint.
Image credit: andrikyrychok.wordpress.com 
Culinary Uses Of Peppermint