What To Do With Leftover Macaroni Quick Ideas
17 Aug 2011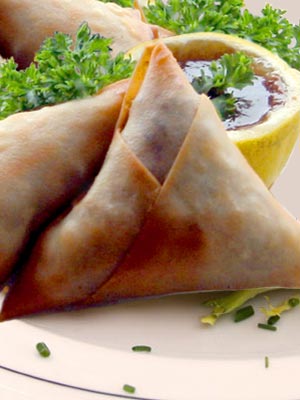 Just create a bonding between your leftover macaroni and cheese and you will find yourself answering what to do with leftover macaroni is an unconventional way. Ifood presents few interesting things to do with leftover macaroni which are simple, yet taste sumptuous. Read this blog to know how you can make use leftover macaroni in a delicious way…
5 Interesting Things To Do With Leftover Macaroni
Leftover Macaroni Cheese Burger
Burgers are very versatile. Try including your leftover macaroni with cheese in the burger instead of the patties. Top the macaroni with little red paprika and few drops of lemon juice. Use cucumber, spinach, chard, tomatoes and fresh cilantro leaves, season as you like it and enjoy every bite.
Macaroni Sandwich
Have you ever tried preparing a macaroni sandwich? If not, then try it now. A healthy snack option for the kids and adults who are macaroni aficionados, these can be prepared with whole wheat bread. Just add a few slices of fresh fruits and veggies to make an interesting sweet and savory bite-sized appetizer for your party.  A glass of red wine makes an interesting accompaniment for this dainty appetizer.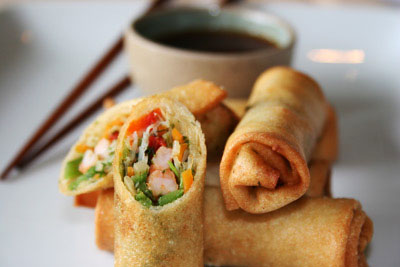 Leftover Macaroni Spring Rolls
Spring rolls, vegetarian and chicken, form great appetizers at any party. Give your traditional spring roll an interesting twist by including leftover macaroni with cheese. Add leftover macaroni with cheese to the vegetable filling, season with soy sauce and hot red sauce, and deep-fry it to golden brown. Slice and serve the macaroni spring rolls with soy sauce and salsa.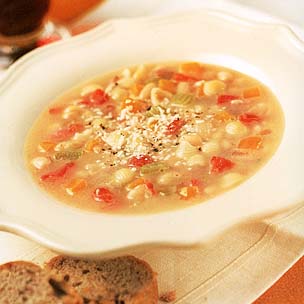 Samosa With Leftover Macaroni
Samosa, the common Indian snack, usually is stuffed with vegetables like potatoes, onions, capsicum etc or chicken and mutton. Now, bring in an Italian twist to this Indian deep-fried delicacy by adding leftover macaroni to potatoes and tomatoes. Season the filling with the fresh herbs and spices. Serve the macaroni samosas hot with mint chutney.
Prepare a soup with leftover macaroni, using chicken stock or vegetable stock as the base. Vegetables like cauliflower, broccoli, onions, peas, carrots, and corn go well with macaroni. Enjoy this contemporary soup hot, seasoned with fresh parsley, black pepper, and salt and a dash of soy sauce.
Whenever you come across a person confused with what to do with leftover macaroni, share these ideas. The more the creative you are, the better the dishes they will yield! Therefore, hack your creative side and try dishes that are more interesting. All the best!  
Image Credit: ifood.tv
What To Do With Leftover Macaroni Quick Ideas