Sumac Substitutes: Best Sumac Substitutes

31 Jul 2011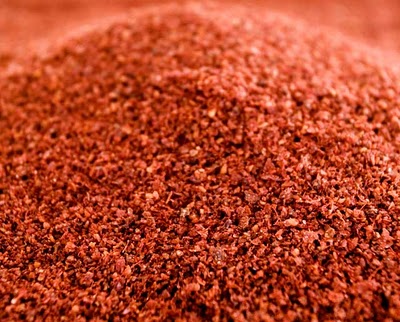 Planning to prepare your favorite Middle Eastern dish and fresh out of Sumac? Well look no further , if you do not have the popular spice in your kitchen cabinet, try some of these Sumac substitutes. Add these to the hummus or kebabs you are making and never miss that lemony sumac flavor.
Popular Sumac substitutes
1 Lemon Zest: This is the most easily available ingredient that can be used as a sumac substitute. Mix some fresh lemon zest with salt and voila! You have an alternative ready.
2 Lemon Pepper Seasoning: This is easily available everywhere and is a very effective Sumac substitute. Add some to the dish and you will not feel that something is amiss.
3 Zataar: This is a very popular and easily available mixture of various spices which is often used in Middle Eastern cuisine. This mixture contains Sumac, hence becomes one of the beat sumac substitutes.
4 Vinegar: Since sumac has a slightly lemony, sour flavor, you can experiment by adding a few drops of vinegar. Be cautious about the quantity as sumac is not as sour as vinegar.
5 Lemon Juice: A little bit of lemon juice can also do the trick, especially if you are substituting Sumac in a salad. Just squeeze some fresh lemon juice and you'll be all set.
6 Amchoor: Amchoor or mango powder is another ingredient that can be put to use if Sumac is missing. This too has a sour flavor and you might need to balance it out with a bit of sugar. Make the decision as per your taste.
These are some of the best available sumac substitutes, which can really be your savior in crisis. However, if you need sumac just for color and not for flavor, then paprika could be your answer. Depending upon the kind of dish you are making, wisely choose your best suited substitute.
Image Courtesy: sabrinaspassions.blogspot.com
Sumac Substitutes: Best Sumac Substitutes