Cheese Garnish-How To Tips & Ideas
7 Jul 2011
The bright colored cheese garnish on any food not only enhances the appearance but also adds a heavenly taste and flavor to the preparation. Almost every food and culinary experts are very much fond of the varieties of cheese garnish ideas. If you want to try yourself at home, these simple tips on cheese garnish will definitely guide you through the process.
Tools Required for Preparing Cheese Garnish
A sharp cheese knife is useful for cutting the thin cheese slices.
Cheese grater is the tool for preparing grated cheese garnish.
Use zipped plastic bags to pipe cream cheese on any food.
Cookie cutters are required to make beautiful shapes out of the cheese slices.
Make use of your hands to crumble cheese.
Most Popular Cheese Garnish Ideas
Crumbled Cheese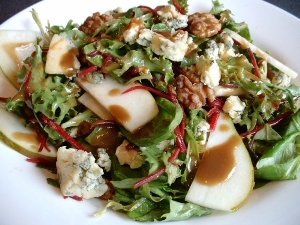 Crumble cheese blocks with the help of your hand and sprinkle the crumbled cheese on top of fresh salad.
Grated Cheese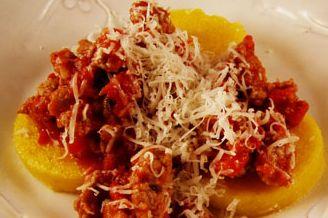 Use a cheese grater to grate cheese finely. A cheese shredder can also produce shredded cheese.
Grated cheese or shredded cheese garnish is must for the Italian salads and other Italian preparations.
Sliced Cheese
With a sharp cheese knife, cut the cheese block in thin slices without breaking. You can further cut these cheese slices in ornamental shapes by the help of cookie cutters.
Sprinkle the sliced cheese on salads or place on sandwiches to complete garnishing.
Tips on Cheese Garnish
Prepare the cheese garnish just before you serve the dish to retain the freshness and flavor.
Do not keep the cheese garnish near any heat source.
You should always store the cheese garnish inside refrigerator to avoid melting or softening of cheese.
All these handy tips on cheese garnish will surely help you to venture into the project of garnishing. Wish you a happy garnishing time!
Image Credit: ifood.tv
Cheese Garnish-How To Tips & Ideas