Uses Of Almond Oil

10 May 2011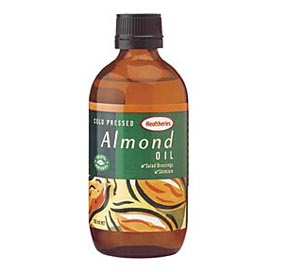 Wondering what are the uses of almond oil? Stop wondering and start reading this blog.
Almond Oil
Almond oil is amongst the most common and widely appreciated vegetable oils. Owing to the many effective uses, almond oil is considered very useful. Almond oil can be mainly classified into two types, better known as bitter and sweet almond oils. Sweet almond oil is known for wonderful application and widely popular in beauty industry. On the other hand, bitter almond oil is generally extracted from the bitter plants and considered quite harmful for consumption. Mostly extracted from the sweet almond seed, this almond oil has magical effect on skin and health. You can use this oil on your hair to notice some changes.
Some most effective uses of almond oil are mentioned below:
Almond Oil For Skin Emollient
Almond oil has high levels of vitamins A, B2, B1, E and B6. Therefore, it is considered great for the all types of skin. It is wonderful to control the moisture content of skin and assists in nourishing the properly. It is easily absorbed and is most effective for preventing irritated and dry skin. Also, this very effective almond oil has a fine texture. Therefore, this oil will never block your pores or leave your skin feeling greasy. As a result of its moisturizing qualities, it is now being used in many soaps and moisturizers. It's also considered a great choice for the complexion and can even help with the removal of dark circles under your eyes.
Almond Oil For Aromatherapy and Massage
Almond oil is often used by massage therapists, as it is easily absorbed and is a great lubricant. It is a natural moisturiser, and therefore suitable for all skin types. It is also one of the most popular carrier oils, as it prevents the essential oils typically used in aromatherapy from causing any irritation and also gives off a wonderful and calming aroma.
Almond Oil For Healthy Hair
Almond oil's properties even extend to having benefits for our hair. Massaging a few drops of almond oil into your scalp adds a healthy glow to your hair. Also, it helps make your hair stronger, thicker and adds shine as well as nourishing and smoothing hair cuticles. Almond oil has also been known to facilitate hair growth.
Almond Oil As Olive Oil Substitute
Not only is almond oil great for our skin, but it also has its culinary uses. Almond oil is high in monounsaturated fats, omega-3 and essential fatty acids similar to olive oil and can be used as a healthy alternative when cooking. Almond oil can be used in salad dressings and is great for cooking meals like stir fry. It also does wonders for our digestive system by increasing the good bacteria in our stomach.
These are some of the basic uses of almond oil. Hopefully, almond oil will gain a special utility space in our kitchen after knowing these facts.
Image Courtesy @ baraka.net 
Uses Of Almond Oil