Uses Of Coconut Oil

9 May 2011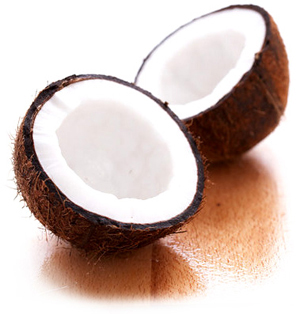 Coconut oil could be of great use in common as well serious problems like dry skin, skin cut or even during tummy ache. Uses Of Coconut Oil are immense. And we are revealing quite a few useful tips about the usage of coconut oil. The idea is to just try a drop of coconut oil and notice the relief.  With a wide range of health benefits, coconut oil is also quite natural, affordable and easily available remedy. Some of the most prominent uses of coconut oil are listed below:
Use Coconut Oil in Skin Problems
Do you have a super dry skin? If yes, then coconut oil could be the best alternative for you. It works wonders as the best moisturizer for almost all types of skin, mainly the super dry skin and also aging skin. It leaves the skin refreshed and makes you look radiant. The fat in the coconut oil assist decrease the wrinkles avoiding all sorts of irritations. Coconut oil usually helps in solving different skin problems such as dermatitis, psoriasis, eczema and various other skin problems. Actually, the coconut oil is generally used while making different branded and expensive skin care products. One must try the easy, inexpensive preparation with coconut oil and honey moisturizer.
Coconut Oil Helps in Stress Relief
Had a long day at the office and now the kids are screaming? Relieve mental fatigue by using a little coconut oil to apply on the head in a massaging or circular motion. The natural fragrance of coconut is very soothing and therefore it always helps in lowering the stress level.
Coconut Oil Improves Digestion
Coconut oil has saturated fats that have anti-bacterial properties, which always assets in parasites, control, and fungi. These are the three problems that actually cause indigestion and various other problems related digestive system like irritable bowel syndrome. The fat in coconut oil also aids in the absorption of vitamins, minerals and amino acids, making you healthier all around. Try this delicious vegan, creamed spinach recipe.
Use Coconut Oil for Complete Fitness
Coconut oil has been proven to stimulate the metabolism, escalating energy levels and improving thyroid function, all this helps in decreasing the unwanted fat content in the body as well as in increasing muscle. Due to this, coconut oil has gained popularity as one and the only world's natural low-calorie fat
These are some of the common uses of coconut oil that are extremely helpful in day to day life.
Image Courtesy @ prlog.org 
Uses Of Coconut Oil