Healthy Desserts With Strawberries
24 Apr 2011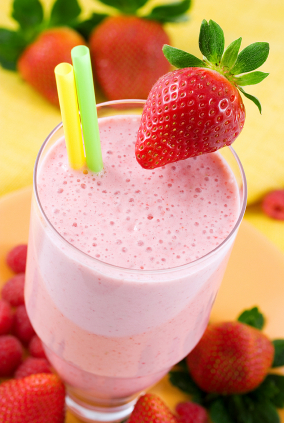 Welcome the season of strawberry with these health desserts with strawberries. Some really exotically delicious desserts, these will leave your guests dumbfounded. They are equally nutritious and healthy. Read on to know more about these mesmerizing healthy desserts with strawberries.
Marvellous Strawberry Healthy Desserts
Nothing else can be a better choice than the combination of ripe and luscious strawberries combined with rich and dark chocolate. The perfect answer to your dessert needs, this chocolate covered dessert will satiate your sweet tooth.
Strawberry Yogurt
The perfect summer dessert, this brings in the goodness of strawberry and yogurt in a single serve. Choose unsweetened yogurt for the purpose. Sweeten the dessert with a tablespoon full of brown sugar. Add toasted almonds for a crunchy effect.
The goodness of honey, low fat cream, strawberries and skim milk enriched with low fat vanilla ice cream transfers this humble beverage into a lip smacking dessert.
The succulent fresh, ripe strawberries with good quality biscuits made using non-sour buttermilk, whole wheat flour and low fat cream cheese creates a delicately tangy flavor to this rich, luscious dessert.
Fruit-Filled Crepes
A versatile dish, this acts a dessert as well as side dish for a sunny brunch. Prepare ahead and just warm a little before serving.  The strawberry-rhubarb filling is a tribute to the season of strawberries. Add a little strawberry or vanilla flavored ice cream to enrich the taste.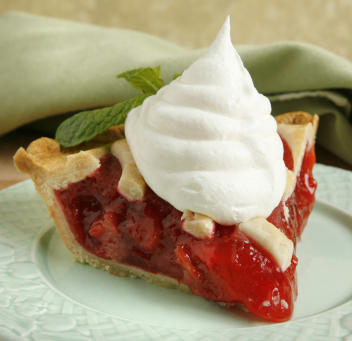 Rhubarb and strawberries go hand in hand. Salute this marvelous combo by making a pie.  A tough looking dessert, it can be prepared easily.
Enjoy this tangy dessert that offers tanginess of buttermilk and sweetness of strawberries at the same time. Add a little honey or brown sugar for a sweeter choice.
Apple Strawberry Crispy Dessert
This warm dessert comes with healthy ingredients like whole wheat and oats that renders fiber. Relish on this simple, yet royal dessert to reap all the goodness of strawberries and the other healthy ingredients.
Make this summer special with these healthy desserts with strawberries.
Image Credit: ifood.tv 
Healthy Desserts With Strawberries