Green Tea Energy Drink
22 Apr 2011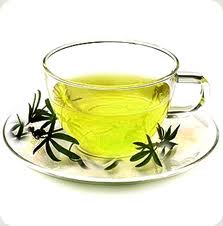 Green tea makes a great energy drink as this has theamine and certain quantity of caffeine, while the former starts to refresh you slowly, while the later gives you instant energy, and therefore a cup of green tea can make a great energy drink. And with little lemon and ice, there can be no other refreshing drink than green tea energy drink.
Health Benefits Of Green Tea As An Energy Drink:
Green tea seemed to have a number of health benefits which has been attributed to the polyphenols that has been retianed intact without being oxidised. The health benefits of these polyphenols, mostly the flavonoids and catechins will include them acting as anticarcinogens, antiinflammatory, antioxidant, antimicrobial and antiseptic. 
They also aid in alleviating some of the disease conditions by acting as supplements. Some of these conditions will include heart ailments and cardiovascular diseases, dermatological diseases, metabolic and neurological disease conditions. 
Green Tea As An Antioxidant:
One important aspect of green tea will include is them helping to prevent the oxidation of fats and other compounds that can prevent the formation of harmful "free radicals" which can result in chronic diseases, inflammation and accelerates the aging process. Green tea are the best scavengers of the free radicals.
Green Tea As Anticarcinogen:
The potential benefits of Green tea has been found to play an important role in the prevention of spreading of cancer and prevents the progression of tumors in all the three stages:  initiation,    promotion and progression. Some of the cancers of helps in curbing a number of cancers like prostate, breast, liver, lung, skin and lukemia.
Green Tea In Curbing Obesity:
This is one of the most important health benefit of green tea as an enenrgy drink, that this not only provides obese people with instant energy but also helps you to lose weight by reducing the action of the amylase enzymes, controls fats, body weight, fat sorption and obesity.
Are you ready to taste yummy delicious tasting green tea?
Image credits: blogyaree
Green Tea Energy Drink