What Vitamins Does Canola Oil Contain

16 Feb 2011
Canola oil is used all over the globe and North Dakota is the leading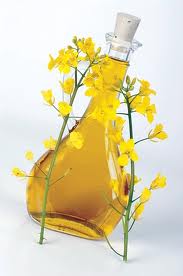 producer of canola oil in the US. The vitamins in canola oil and the other nutrients make it a healthy cooking option. The canola oil is made from canola seeds about the size of poppy seeds. Canola seeds contain almost 44% oil. The benefits of canola oil like low content of unsaturated fat, high monounsaturated fat, zero trans fat, high content of omega-3 fatty acids and source of three vitamins make it a healthy oil.
Nutrient Content of Canola Oil
Canola oil vitamins form the most healthy nutrients in canola oil. Vitamin E occurs in the form of alpha-tocopherol. Each serving of canola oil contains around 2.4mg of vitamin E which is 16% of the daily recommended vitamin E intake. Canola oil vitamins also feature vitamin E in the form of gamma-tocopherol, about 3.8 mg per serving. Other vitamins in canola oil include vitamin K (10 micrograms per serving) and choline.
An Insight into Vitamins in Canola Oil
The vitamins in canola oil offer many health benefits to those who use canola oil regularly. The three vitamins in canola oil are vitamin E, vitamin K and choline.
Vitamin E – Every 100 mg of canola oil contains about 45.8mg of vitamin E. Vitamin E is a potent antioxidant that can fight free radicals in the body and thereby offer protection from heart diseases and cancer. Vitamin E is one of the most vital vitamins in canola oil since vitamin E is a promoter of overall good health. Apart from offering good heart health with decrease in number of heart diseases and heart attacks, vitamin E is especially good for skin and hair. Vitamin E has anti-aging properties that keep skin smoother and softer for prolonged periods of time.
Vitamin K – One hundred grams of canola oil contains 71.3 mcg of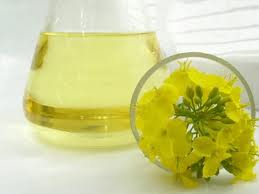 vitamin K. Vitamin K is instrumental in regulating blood flow, blood coagulation and blood clotting. Vitamin K also plays an important role in maintaining good bone health.
Choline – The human body cannot synthesize choline completely for its daily requirement. The choline has to be supplemented through diet. Canola oil contains about 0.2mg choline (loosely defined as vitamin) per 100 g of oil. Choline plays vital roles in cell integrity, muscle control and liver health.
Canola oil vitamins make canola oil a healthy cooking oil that can be used daily!
Image courtesy:manalivemag.com/ ;freefitnesstips.co.uk/
What Vitamins Does Canola Oil Contain