Which Cooking Oil Would Be The Best Choice To Lower Cholesterol Level

16 Feb 2011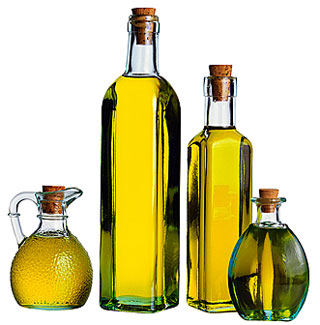 Are you looking for the cooking oil to lower cholesterol level ? Remember, that there is nothing called as the best choice to lower cholesterol level.  Just minor variations in the nutrient content here are there makes a cooking oil more preferable than another to achieve low cholesterol level. Each cooking oil has its own merits and demerits.
Some of the cooking oils that can be used to achieve lower cholesterol levels as they are excellent sources of the unsaturated fats. These fats help to maintain low cholesterol levels:  Here are few of them
1. Canola Oil
2. Corn oil
3. Olive oil
4. Safflower oil
5. Sesame oil
6. Sunflower oil
7. Soybean oil
8. Rice Bran Oil
Let us see how each of these cooking oils can help us lower cholesterol level.
1. Canola Oil
People have been misinformed about canola oil. In reality, canola oil is rich in linoleic acid as well as Omega-6 fatty acids which human body cannot manufacture. Also, canola oil has just 7% if saturated fats. The smooth texture and light flavor of this cooking oil makes it ideal to be used for preparing dishes and to lower cholesterol level.
2. Corn Oil
A study published in the Journal of Nutritional Biochemistry states that using corn husk oil can lower cholesterol level [read plasma LDL cholesterol] to a great extent. Corn oil helps in attaining a low cholesterol level by aiding the body to reduce the absorption of cholesterol.
3. Olive Oil
Studies have proven that inclusion of olive oil in our diet can help in lowering cholesterol level – the LDL level, to be specific. While olive oil also helps in boosting the levels of HDL. Good for stomach, olive oil helps to maintain a low cholesterol level by enhancing the bile manufacture and circulation, which gets rid of the bad cholesterol as soon as it enters the system.
Studies have proved that inclusion of just 2 tablespoon of olive oil can increase the antioxidants like phenols in human body and lower cholesterol level.
4. Safflower Oil
Safflower oil is a good source of polyunsaturated fats, which can help in shedding the excess weight. Along with that safflower oil can help to lower cholesterol levels, thereby diminishing the chances of risk associated with cardiovascular diseases. The oil is also a rich source of Vitamin E. Doctors advice people having diabetes to include safflower oil in their diet to lower the blood sugar levels.
5. Sesame Oil
Sesame seed oil is an excellent source of polyunsaturated fats as well as antioxidants. The polyunsaturated fats present in sesame oil help you to gain a lower cholesterol level, while it lacks the saturated fats that help in the formation of the harmful bad cholesterol.
6. Sunflower Oil
The ability of sunflower oil to lower cholesterol level comes from the presence of the unsaturated fatty acids – both poly and mono – in the right proportion.
7. Soybean oil
Soyabean oil has the unsaturated linoleic acid in good quantities. It is also a rich source of Vitamin E and Vitamin K, along with having excellent amounts of fibers. This is one of the reason why soyabean oil is advised while cooking lower cholesterol level diets.
8. Rice Bran Oil
One of the healthiest cooking oil of the world, rice bran oil is a very versatile oil having 47% monounsaturated fats. This makes it a perfect choice in low cholesterol level diets.
Bottom Line
The bottom line is that there is no such thing as the healthiest cooking oil to lower cholesterol level. When you pick up any cooking oil for preparing low cholesterol level diet, choose one that suits you.
Image Credit
Which Cooking Oil Would Be The Best Choice To Lower Cholesterol Level