USDA Says, Eggs Contain More Vitamin D Than Cholesterol

15 Feb 2011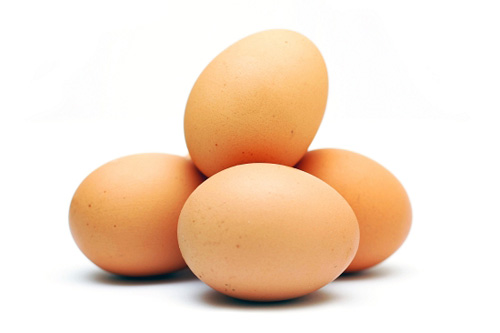 The latest news from the Department of Agriculture, USA states that eggs contain more vitamin D than cholesterol. The USDA further revealed that the level of cholesterol in eggs have reduced by around 14% since 2002. This finding was based on research conducted on 12 eggs gathered from various parts of the country.
According to the farmers, this change is due to the change in the diet plan of the hens and the vitamin supplements that are given to the hens. In the past, American universities have always shunned the eggs due to the fear of cholesterol. Taking this into consideration, this finding that eggs have more Vitamin D, is is of great importance.
Not Eating Eggs An Unhealthy Practice
According to Dr. David Katz, the Director of the Yale University Prevention Research Center, saying no to eggs has always had the reverse effect on people. His studies has proved that eggs, when had in moderation can be good for people, even those with high cholesterol. May be it is because eggs contain more vitamin D.
As per the 2010 Dietary Guidelines for Americans eating one whole egg a day does not increase the cholesterol level in blood,and as eggs contain only 185 mg of cholesterol, it is less than the 300 mg daily margin allotted to a person.
Better Fed Hens
The hen feed that the farmers are giving have high levels of vitamin supplements and is a balanced meal consisting of corn, soy bean and minerals and it has been been passed by the poultry nutrition specialists. As eggs contain more vitamin D, it helps in strengthening the bones and increases in calcium absorption.
As the protein in the egg is of the highest quality, it is advisable to have them on a daily basis. The nutrients in the eggs will also help in weight management, muscle strengthening, brain functions and healthy pregnancy. The fact that eggs contains more vitamin D that cholesterol also means that they can be a cheap and simple breakfast solution.
Image Credit: blogs.whartonmedicalclinic.com
USDA Says, Eggs Contain More Vitamin D Than Cholesterol