Top 10 Fruits & Vegetables That Provide Amino Acids

7 Feb 2011
The biggest worry that most vegetarians have is fulfilling their protein requirements.  The reason to look for sources of Amino Acids outside is that the Human Body can only produce ten out of the 20 essential amino acids.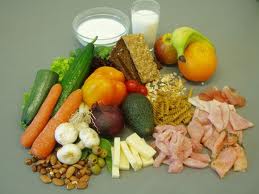 Take a look at the top 10 Fruits that are sources of amino acids, and breathe that sigh of relief. Contrary to popular belief, there are tons of fruits and vegetables that are sources of amino acids which are essential to build proteins in our body.
Our body requires the 20 essential Amino acids; Arginine, Histidine, Isoleucine, Lysine, Methionine, Phenylalanine, Threonine, Tryptophan, Valine, Alanine, Aspartic Acid, Cysteine, Glutamic, Glutamine, Glycine, Proline, Serine and Tyrosine. It may be hard to believe that in this list of top 10 Fruits that are sources of amino acids, there are hardly nay exotic or exorbitantly expensive fruits. In fact, there are hundreds of fruits out there, beyond this given list which will help you to build up those proteins with amino acids.
TOP 10 FRUITS & VEGETABLES THAT  PROVIDE AMINO ACIDS
Peach- This is a fruit of the Chinese origin and contains dietary fiber and roughage that is obviously of lot of use to the body. However, not many know that this peachy plum also contains over 18 essential amino acids!
Durian-  This exotic fruit from Malaysian and Indonesian Islands, has been said to taste like heaven but smell like hell! And why not. The Durian is a mushy fruit on the inside but has a thick thorny appearance, which often resembles a grapefruit. This fruit is one of the best sources of Amino Acids and is rich in Carbohydrates, Proteins, energy, Vitamins A, B, C ,E, and loads of Amino Acids.
Acai- Though this Brazilian miracle berry has just been discovered for its use, Acai berry has been proven to be one of the sources of Amino acids. It not only helps in protein building but also helps to generate energy in the body.
Olives-  One of the chief sources of the essential amino acids, Olives help to produce the Oleic Acid, which in turn helps to control the blood pressure.
Bananas- This fruit should be your best friend. Apart from wondrous properties of controlling cramps, thanks to its abundant energy giving powers! And the potassium content. Bananas are rich source of Tryptophan, which help to regularize sleep patterns. Very important! YAWN!!!
Broccoli- If you are one of those, who likes to push this green floweret out of your plate, STOP. Research has shown that contrary to claims, Broccoli is the richest source of amino acids like Arginine, Lysine, Phenylalanine, Histidine and Isoleucine. It scored a whopping 102% when it came to its hearth of Amino acids!
Carrots- Containing abundant reservoirs of amino acids, this winters, don't give your carrots a miss! This carrot-top can help your carrot-top! So what's up doc?
Sweet Corn- The best thing about all the sources of amino acids are that they are yummy. Seriously, look back, you can use them in soups, puddings, desserts and even salads! None of them are bitter or unsavory, in fact they add to the taste of your recipes. For instance, Sweet corn. It is one of the highest sources of amino acids and can add a delicious touch to your sizzlers, Chinese food, Soups and stews.
Cherries- Talk about icing on the cake, isn't this a dream come true? A rich source of Amino acids like Aspartic Acid and Alanine, which are hard to find otherwise, Cherries literally take the cake!
There are many more fruits and vegetables that are rich sources of amino acids, however, being a foodie, I have tried to incorporate the yummiest ones. In case you come across any more, please feel free to add on!
Image Credit- fruits-fruits.com,hubpages.com
Top 10 Fruits & Vegetables That Provide Amino Acids