Address Your PMS With A Combination Of Essential Oils

31 Jan 2011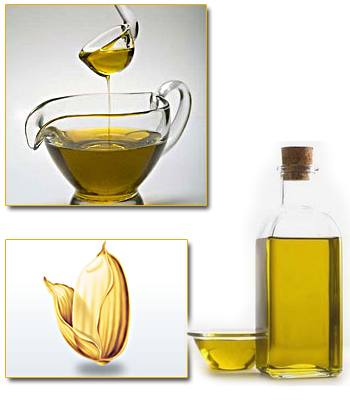 Not many people would think about addressing PMS symptoms with essential oils. But it can be done and the results are pretty fantastic as well. PMS or Pre-Menstrual Syndrome is something all women have to deal with once a month. Some are lucky and barely face any discomfort while others have to deal with soreness, cramps, bloating, fatigue, anxiety, and maybe even diarrhea and constipation for some. The symptoms get more heightened as the woman gets older unfortunately.
In addition to mood swings, PMS can cause abdominal bloating, breast tenderness, clumsiness, constipation or diarrhea, confusion, fatigue, anxiety and more. And, according to the National Institutes of Health (NIH) these symptoms typically get worse in a woman during late 30s and 40s. A new study just published in BioMed Central's open access journal Reproductive Health found a natural way to stop these symptoms. If the woman follows a healthy natural diet plan that included "good" fats including gamma linolenic acid, oleic acid, linoleic acid, and other polyunsaturated acids along with vitamin E (combined in a pill) for several month she would be rid of PMS.
A conventional physician's remedy will be to put the woman on either birth control pills to help ease the symptoms or pain relievers whi
ch will have some known side effects. The natural diet way will of course be the better remedy.
There was a random placebo controlled trial carried out by Edilberto Rocha Filho and colleagues at the Federal University of Pernambuco, Brazil. In this study 120 women with PMS were divided into three groups and given one or two grams of the essential oil-containing pill or a placebo. A record was kept for up to six months that noted symptoms. Cholesterol and prolactin (a hormone secreted by the pituitary gland that is involved in reproductive health) levels were recorded as well.
This study showed that the women who were on the one gram pill showed a marked decrease in PMS and those on the two gram pill had a drastic improvement in the PMS. The evaluations were done on the 3rd and 6th month. Prolactin and cholesterol levels were not affected with consumption of the essential oils over a six month period. The side effects were so inconsequential and mild that they were not worth taking into record.
"The administration of 1 or 2 grams of essential fatty acids to patients with PMS resulted in a significant decrease in symptom scores. Furthermore, the administration of the dietary supplement did not result in any changes in the total cholesterol in the patients evaluated," Dr. Filho said in a press statement.
So now women world over can start addressing their PMS symptoms with essential oils instead of popping side effect laden painkillers or birth control pills.
Image Credit - ifoodtv
Address Your PMS With A Combination Of Essential Oils