Healthy Dishes To Be Made With Fruits & Vegetables

11 Jan 2011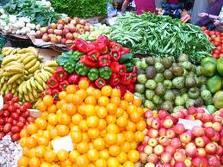 Health is a major concern these days with more and more people wanting to eat healthy and stay healthy. In agreement with the current feel of health, let us take a peek at the various healthy dishes to be made with fruits and vegetables. Consuming 5.5 cups of vegetable servings and 3.5 cup of fruit servings daily is the recommended food guide by the USDA. The variety of vegetables and fruits that nature has bestowed us with should make this task simple as well as far from monotonous.
Healthy dishes can be created with colorful fruits and vegetables in various combinations and cooking techniques. There are many fruits and vegetables that can be consumed raw and these are ideal for making salads of all combinations. You would never get tired of trying new mixes like a salad of watercress, pineapple, grapes, cheese, almonds with a dressing of lemon and honey.
Your creative best can bring you healthy dishes with fruits and vegetables. Most ethnic cuisines like Indian, Mexican, Thai and Moroccan have plenty of healthy dishes in their menu. These are usually simple to make and involve the use of a combination of vegetables. The Thai stir fries are easy to make and uses plenty of vegetables. Thus they are healthy and low in calories.
Unprocessed fruits and vegetables make your healthy dishes healthier. Fruits and vegetables from the grocer's are the best since there is no additional sodium, sugar or fat in and they retain their fiber content. In order to cook healthy dishes with fruits and vegetables, there is no need for you to go off meat. All vegetarian dishes are not healthy. In order to get healthy dishes, you need to practice healthy cooking techniques like baking, and grilling instead of deep frying. The right combination of lean meat, vegetables and fruits can give you healthy dishes high in nutrient content as well as delicious to your taste buds.
Some Vegetable and Fruit Ideas
Green vegetables like spinach, broccoli are best for salads and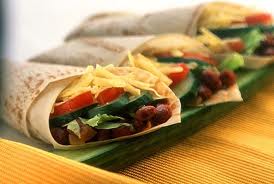 lasagnas while starchy ones like potatoes and corn are best eaten mashed or baked. Squash and carrot with their mild fruity flavor and aroma are ideal for hot soups during winter. Fruits can be an accompaniment to any dish of fish or lean meat. They make excellent pan cake fillings and are best served as desserts. Exotic fruits like lychees and passion fruits are a rage everywhere!
Image courtesy:alliancekolkata.co.in; goodnes.com

 
Healthy Dishes To Be Made With Fruits & Vegetables