Paul McCartney Urges India To Declare National Vegetarian Day

8 Jan 2011
Famous singer, Sir Paul McCartney has urged India to declare a National Vegetarian Day. The singer has written to Mr. Manmohan Singh, Prime minister of India, to declare January 12 as a national vegetarian day. The date also marks the anniversary of PETA, an animal welfare charity.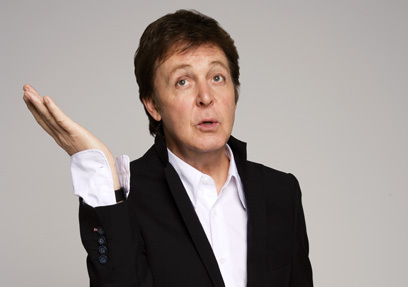 And  there are many people prepared from the Hindu community and from various other communities of India to support him. The people backing the veteran singer also want to celebrate national vegetarian day or a meat free living day.
Acknowledged Hindu statesman, Rajan Zed, has also appreciated the singer's urge for encouraging and supporting vegetarianism in India. According to Rajan Zed, this initiative is not only noble for health and moral reasons but will also help in decreasing greenhouse gas emissions.As per a recent report, animal killing is responsible for 18 per cent of greenhouse gas emissions which is 13% more than the greenhouse gas emission caused by transport.
McCartney apparently sent a letter to India's Prime Minister Manmohan Singh conveying that by celebrating National Vegetarian day we can save animals from killing and can protect both people and environment too. He also mentioned that "it would be a celebration of life."
Rajan Zed, president of Universal Society of Hinduism supported McCartney by saying that Hinduism encouraged strict vegetarianism asserting on "ahimsa" and non-killing, and rejecting animal killing and meat consumption. Zed recommended the intake of sattvik (pure vegetarian) and stopping rajsik (eggs, etc) and tamsik (meat, intoxicants, etc) foods for consumption.
As per the estimate of UN Food agency report of 2003, 42 %of India's 1.2 billion people follow vegetarianism; people from Hindu and Jain community do not eat meat and some are vegetarians due to religious and financial reasons.
Image credit- babble.com
Paul McCartney Urges India To Declare National Vegetarian Day