Top Five Vegetables For Winters

7 Jan 2011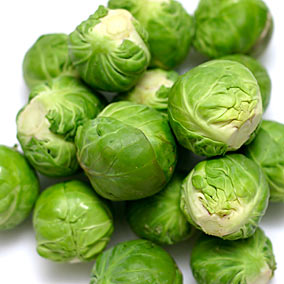 Can you guess the top five vegetables for winter?
Most of the foods found in the winter are considered very hearty. According to a recent study, winter vegetables were found to be much healthier and heartier than warm season veggies.
Although most vegetables are very healthy, we have prepared a list of the top five vegetables for winter. Winter season vegetables are also appreciated as a post workout meal.
Top Five Vegetables For Winters
1. Brussels Sprouts
A half-cup of properly prepared brussels sprouts has around 4 grams of soluble fiber. Soluble fibers are essential for human beings as they help enhance the immune system.
The best way to make brussels sprouts is to slice them in half and then drizzle with olive oil. Sprinkle them with some salt and pepper and simply roast them in the oven.
2. Broccoli Rabe
Broccoli Rabe is widely appreciated for being rich in various health nutrients such as vitamins A and C, and potassium. However, one of the most important nutrients that is present in broccoli rabe is the very rare vitamin K. Broccoli rabe is the perfect vegetable for building bones and preventing blood clotting.
You can simply sauté broccoli rabe in olive oil.
3. Kale
Kale is one of the most delicious vegetables of all. Furthermore, this green leafy vegetable is known for offering a day's worth of vitamin C in one serving. Vitamin C is very essential as it assists in repairing muscles. Kale can even help repair UV radiation DNA damage. It offers a strong layer of protection against the sun.
The best idea would be to bake the leaves. This will turn Kale into crispy chips.
4. Sweet Potatoes
Sweet potatoes are rich in arotenoids that fight cancer. Sweet potatoes are also packed with energy-reviving carbohydrates. This will give your body fuel for taxing workouts.
Try slicing the sweet potatoes into slices and roasting.
5. Leeks
Leeks are sweeter than onions. They contain an antioxidant known as allicin. Allicin is perfect for fighting high cholesterol and reducing your risk of heart disease. Leeks are also perfect for reducing your risk of cancer.
The best idea would be to use leeks in flavorful soup recipes. You can also make some leek side dishes for chicken.
These are the top five vegetables for winter.  I hope you include at least some of them in your daily diet.
Image Courtesy : skrewtips.com and sizzleonthegrill.com
Top Five Vegetables For Winters