How Tea Can Reduce Your Stress Level
6 Jan 2011
In today's life, stress is common to everyone. If you are unable to control and manage your stress, then learn about – how tea can reduce your stress level. Researchers have found a direct relation between tea and stress. According to their findings, tea does help to reduce your level of stress. Whenever you are extremely stressed, drink a cup of tea and you will start feeling much relieved. You can test this by yourself, at home.
To come into this conclusion, a study was conducted at Traditional Chinese Medicine and Natural Products in China. The research dealt with the effects of tea over the women suffering stress. The study was performed over 55 Chinese women for a period of time by keeping them under regular doses of oolong tea. The women were kept under stressful situation and they were regularly monitored for their stress level and stressors.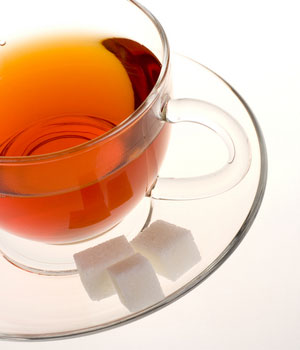 To perform the research, three groups were formed out of the participants. One of the groups was given oolong tea, another group was given barley tea and the other group was given plain water as beverage. The beverages were served regularly for 4 times, twice during the early half of day and twice during the next half of the day. They were also given time-bound work to finish within deadlines, to increase their stress level.
High level of stress generates certain physical symptoms like fatigue, stiff neck condition, headaches, tired eyes etc. The participants were studied for these symptoms. The result showed that the women, who were under tea, could handle their stress much confidently than the others. They experienced comparatively lesser physical symptoms related to stress. In fact, the participants under oolong tea were in a better state than the participants under barley tea. The oolong tea was also beneficial to reduce the amount of cortisol, which is released by brain in stressful situations. The cortisol, is normally related to weight gain. So, by drinking oolong tea or any other kind of tea, you can enjoy multifold benefits and can stay stress-free.
Image Courtesy: moneyning.com, toniccreative.wordpress.com
How Tea Can Reduce Your Stress Level