How To Do Something Different With Red Potatoes?

6 Jan 2011
Potatoes are as versatile as versatility and to add a touch of difference to your pick, just learn "how to do something different with red potatoes".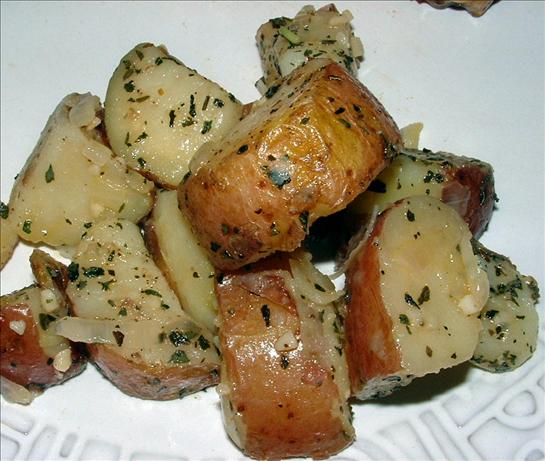 Red potatoes have a firm texture compared to their white counterparts and do not break apart when boiled or cooked. So here are a few recipe ideas with red potatoes, which would dish out the 'redness' of the vegetable in all fervor.

•    Meatloaf with red potatoes : Here, your meatloaf is prepared in the usual manner and the boiled red potatoes are mashed and added to a loaf pan containing half of the meat mixture. The mashed potatoes can also be topped with shredded cheddar cheese if desired after which the remaining meat mixture is added and baked in the oven at 350 degrees. A 'meaty' surprise to everyone's delight!

•    Mashed Potatoes :  Red potatoes are baked and allowed to cool. Once cooled, the whites of the potatoes are scooped out with a spoon, without tearing the skin  and  put in a mixing bowl where ingredients such as shredded cheddar cheese, bacon pieces, chopped green onions and some salsa or any other ingredient to pep it up, are added. The mix is then used to fill the skins turned inside out and then put to broiling. This is one lip-smacking delicacy 'mouth-watering' its way as a fun recipe idea with red potatoes.

•    Red potato bakes :  A healthy alternative to fries, potato bakes can also be made tastier with a few tips. Baby red potatoes are cut into halves and put into a zip lock bag with a bit of olive oil and spice, or ranch dressing and dip mix or rosemary leaves and basil in an Italian salad dressing minus the olive oil, or chitpole with grill seasoning. The mix bag is shaken well so that the potatoes are properly coated with the spice mix and put in a foil-lined pan and baked in a preheated oven for about 45 minutes.

•    Red potatoes salad :  With around 10 baby red potatoes which are quartered and cooked; about  ¼ cup of balsamic vinegar, ¼ cup of olive oil, and salt and pepper are added to a mixing bowl along with the potatoes and if desired,  chopped basil leaves; 5 slices of chopped, cooked bacon; 2 cloves of minced garlic; ¼ cup of  chopped red onion, ¼ of cup chopped celery and ¼ cup of  chopped red pepper can also be added to the mix. The bowl is then tossed to deliver a warm salad at your table.

•    Garlic Red potatoes : Try the savory dish adding a new twist to recipe ideas with red potatoes. Here quartered red potatoes are placed in a baking dish with a mix of melted butter, garlic, salt and lemon juice poured over them, topped with shredded parmesan cheese. The coated potatoes are baked for about 30 minutes or more till golden brown. The red skins shimmering with a 'golden sparkle' is simply irresistible, adding a 'crisp' to recipe ideas with red potatoes.
With the above recipe ideas with red potatoes there is all reason and every season to relish a vegetable, which can give that punch of energy in the most fulsome way!
Photo Courtesy :  recipebridge.com
How To Do Something Different With Red Potatoes?