Cure Your Festival Food Hangover With Vegetables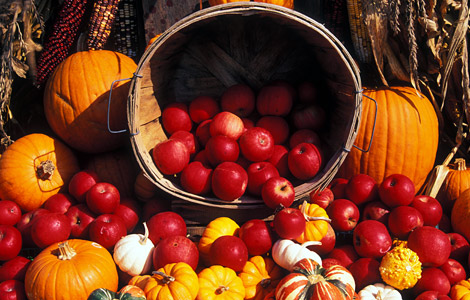 So, the Thanksgiving Day is over and by now, you must be tired of eating all kinds of meat and spicy foods. As your stomach is looking for a change with something light but tastier, this is the right time to cure your festival food hangover with vegetables. However, this does not mean having bland and tasteless food. There are plenty of vegetable preparations which are delicious as well as light on your stomach.
Campanella Pasta with Burrata Cheese and Spinach
Cook the pasta according to the instruction on package. Prepare a lemon mixture with sautéed garlic, lemon juice and lemon peel. Toss the hot pasta with baby spinach, roasted almond halves and lemon mixture. Before serving, top with burrata cheese, salt and pepper.
Udon with Mushroom Broth, Cabbage and Yams
Use vegetable broth to simmer by adding mushrooms, cilantro, lemongrass and ginger and season with Japanese Tamari and rice vinegar. Boil the vegetables and keep them aside. In the same water boil the udon noodles. In a bowl put the noodles and the vegetables and over that ladle the broth.
Multi Grain Penne with Hazelnut Pesto, Green Beans And Parmesan
Prepare the pesto as per the recipe. Cook pasta and green beans. Take a skillet to sauté garlic and onion over medium-heat. Toss with pesto and season with salt and pepper to serve.
Barley Stew with Leek, Mushrooms and Green
This barley stew will no way be less than the regular chicken soup. You should sauté the vegetables along with garlic and season with rosemary. Next add tomato juice, barley and vegetable broth. Cook slowly to soften the barley.
Tofu with Red Bell Peppers and Peanuts
This hot and spicy Thai preparation will definitely provide you with a new flavor and taste. Make a delicious stir fry with tofu, bell peppers, ginger, garlic, green onions. Season the dish with soy sauce, lemon juice and dried crushed red pepper. Finally garnish with peanuts and basil leaves.
Image Courtesy: kidsblogs, bonappetit.com