Uses of Parmesan Cheese
19 Nov 2010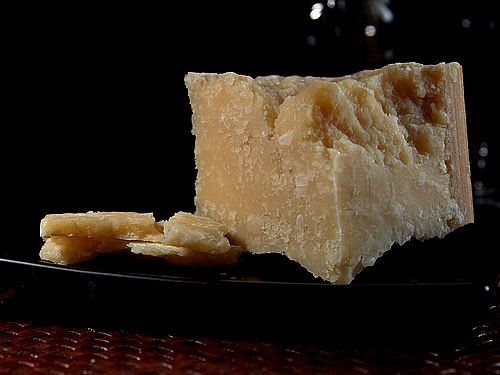 Parmesan cheese is a hard, sharp and dry Italian cheese which is prepared from cow's milk. Parmesan is generally aged for a period of 12 to 16 months. It is made by blending together two different types of cow's milk. The full cream milk which is obtained from the cows in the morning is blended with the skimmed milk obtained by the same cows on the previous evening. There are several uses of parmesan. Now, let us peep into the details of those uses one by one. 

Pastas, Sauces, Salads and Breads

Grated Parmesan cheese can be added to pastas and salads. It should be mixed into pasta right after the pasta is boiled and drained. Parmesan lends a creamy and cheesy coating to the pasta. It can also add a cheesy flavor to the sauces. It can be placed over toasted bread and melted inside the oven for a mildly salty snack.
Soups and Risottos
The flavors of soups and risottos can be enhanced by adding Parmesan. When you drop cubes of Parmesan cheese into soups it lends them a creamy texture. Spinach Parmesan soup can be prepared using Parmesan cheese, chopped spinach, salt, pepper, onion, broth, nutmeg, flour, butter, chicken and fresh herbs.
On Its Own
Diced Parmesan can be eaten with fruit and other cheeses, or it may be dipped in a balsamic vinegar, ranch or Italian salad dressing.
Poultry, Pork and Seafood
Parmesan cheese can be consumed along with poultry, pork or seafood. It can be added to dishes containing both pasta and meat, such as lasagna. Shrimp Parmesan can be prepared using jumbo shrimp, olive oil, Parmesan cheese, lemon wedges, garlic, bread crumbs, salt and pepper.
Vegetables
Roasted or steamed vegetables namely mushrooms, eggplant and squash taste delicious when topped with Parmesan cheese. Chunks of Parmesan can be clubbed with raw vegetables like celery and carrots. Parmesan goes well with fried tomatoes.
Image credits : bowerscheese.com
Uses Of Parmesan Cheese