How To Use Juicer Pulp At Home

18 Nov 2010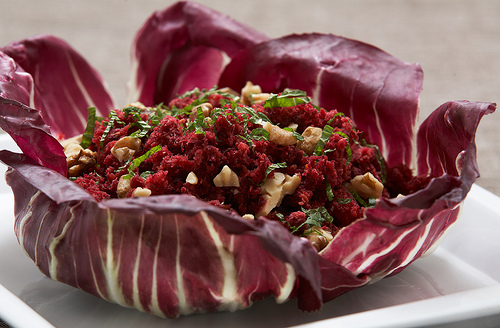 Using juicer pulp at homeis highly recommended as the pulp contains loads of fiber in it. Knowing how to use juicer pulp at home will bring down your food wastage to zero and keep you healthy and slim at no extra cost. Well, all you need is a little effort in converting the pulp to tasty recipes.
Some interesting recipes from juicer pulp given below will never let you throw away this nutritious food remnant.
Carrot, Apple and Ginger Tea Cake
Pulp from carrot, apple and ginger juice make great tea cakes to have in the evening. Mix dry ingredients and wet ingredients separately. Sieve flour, salt, sugar, cinnamon powder and baking powder and keep in one bowl. In a separate bowl, whisk some oil, vanilla and milk. Combine the dry and wet ingredients together in the dry ingredient bowl and mix lightly. Add the pulp and some chocolate chips. Place scoops of the mixture in muffin tray and bake.
Spicy Cake
A savory cake made with freshly obtained carrot pulp and ready to eat brown rice. Take freshly chopped onions, sweet red pepper, green pepper, garlic, soy sauce, dry bay leaves (powdered), nori flakes and bread crumbs in a mixing bowl. Use a wooden spoon to mix all ingredients. The mixture should be comfortably rolled into flat balls, deep fry them or baked them if you are calorie conscious. This is a delicious recipe to be served with sauce.
Beet-carrot-cucumber pulp Salad
Convert your beet, carrot, cucumber pulp into a nutritious salad. Take the pulp in a bowl and drizzle a mixture of olive oil and white wine, and add some goat cheese. Sprinkle pepper and salt and whisk to form a smooth paste. Place some lettuce leaves on a plate and pour the pulp mixture, garnish with finely chopped mint and sprinkle some walnuts over it before serving. The red color of the pulp gives an attractive look to the salad. Serve the salad with a plate of pita toasts for scooping out the salad.
Juice Pulp Crackers
Crackers made out of juice pulp sounds healthy. You can use any juice pulp for making crackers. Take juice pulp, powdered flax seeds, coriander, curry powder, shoyu a type of soy sauce and some lemon juice. Mix all the ingredients well in a food processor. Spread a thin layer of the mixture on to a dehydrating tray. Provide Para flex lining before spreading the mixture. Dehydrate it in a dehydrator or bake it until it becomes crunchy. The crackers are ready to eat after 15 minutes of cooling and can be stored in a jar for future use.
Learning how to use juicer pulp at home will let you enjoy easy to make fibrous foods and remain healthy without spending much on buying fiber rich food.
Image Courtesy:  flickr.com
How To Use Juicer Pulp At Home