How To Use Honeycrisp Apples

8 Nov 2010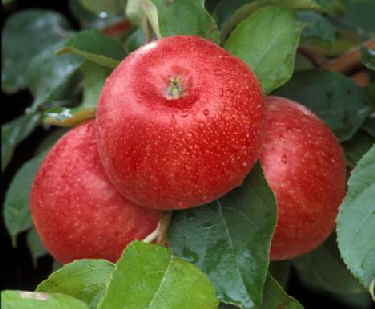 Honeycrisp apple is best eaten raw for its sweet taste and crisp texture but learning how to use honeycrisp apples, will let you enjoy this utterly delicious apple in more than one way. Since honeycrisp apples are available only from September to November, using honey crisp apples in numerous dishes helps satiate taste buds.
Spicy Honeycrisp Apple
Honeycrisp apple wedges spiced up with cinnamon or nutmeg make a light and yet powerful snack. Serve it chill and crisp or microwave it for warming.
Honeycrisp Apple in Salads
Toss cubes of honeycrisp apple in salads for crunchy texture. Honeycrisp apple is ideal for green vegetable salads as well as fruit salads.
Honeycrisp Topping
Top up your morning breakfast of oatmeal with diced honeycrisp apple.
Baked Honeycrisp Apple
Remove the core of honeycrisp apple and fill it with a mixture of sugar and powdered cinnamon. Bake for about 25 minutes. Serve with a scoop of ice-cream.
Honeycrisp Apple in Baked F oods
Make honeycrisp apple cobbler, pies and cake when honeycrisp apples are available in plenty. They work great in crisp recipes as well.
Honeycrisp and Squash Soup
Imagine a hot bowl of honeycrisp and squash soup in autumn. Bake squash, cook chopped onion in butter, add stock, spices and cider, add peeled and diced apples, simmer to cook and cool before pureeing it to a smooth soup. Reheat with whipped cream and top with sour cream and garnish with fresh rosemary.
Honeycrisp Apple Jam
Store your honeycrisp apples in the form of jam and enjoy it till you get fresh honeycrisp apples again in the next season. Use honeycrisp apple jam for topping breads and try it with cheese crepe.
Baked Apple With Caramel And Ice-Cream
Bake honeycrisp apples wedges in microwave until they turn soft. Drizzle some caramel sauce over baked apples and place it on vanilla ice-cream before serving. Top it with some nuts and granola for dessert.
Image Courtesy: orderanapple.com
How To Use Honeycrisp Apples