How To Use Turmeric In Food

19 Oct 2010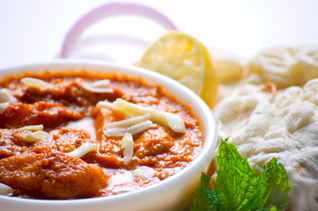 Turmeric also known as Indian saffron has immense health benefits attached to it. Well, if you are keen on adding this spice to your food for health reasons or if your doctor has advised you to consume turmeric and you have absolutely no knowledge on how to use turmeric in food, then you must read this article. Turmeric is an extensively used spice in Asian Cuisines especially in India. Use of turmeric is seen mostly in savory dishes that involves a lot of spices. It has a strong taste and cannot be consumed directly, hence the best way to consume turmeric is to add it in your daily food. Here's an easy guide to learn how to use turmeric in food.
Learn Indian Recipes
Turmeric is the most important ingredient in Indian food; thus learning Indian recipes should be your first step towards learning how to use turmeric in food. Be it a simple curry or a delicacy, use of turmeric is mandatory. From fried food to Indian soups, parathas to lentils, breakfast to snacks and supper foods every recipe's first and foremost ingredient is turmeric. While there are innumerable Indian recipes the smartest way would be to learn Indian curries or poultry or meat recipes and you can find it so easy to use turmeric in food.
Use Indian Masala
Indian masala is a mix of different spices that contains turmeric as an ingredient. Ready to use masala's like garam masala, chicken masala, meat masala, sambar masala, curry masala and many more are conveniently available in Indian grocery stores. These masala's are provided with recipes and directions for use. Simply buy a packaged Indian spice mix, follow instructions and there you have your dish ready.

Replace yellow colors with turmeric powder
Use turmeric wherever there is a need for yellow color. Add a small quantity in yogurt, milk, butter, margarine, cakes, cheese, pickles, egg recipes, or marinate meat or fish or just add a pinch of turmeric to steaming vegetables. 

Replace saffron with turmeric
Turmeric's yellow color is similar to saffron; hence one may use it as a cheaper version for saffron.

Use turmeric in your existing recipes
Adding turmeric to your traditional spices can make your dish spicy, tasty and healthy at the same time. Use them in chicken and meat recipes or simply add  little turmeric in your rice while cooking and get a rich color. Add it to your soup or mix them over melting butter and pour them over your pasta or boiled vegetables or potatoes. Using turmeric for pickling can make your pickle look colorful, attractive and spicy.

Sprinkle turmeric powder over Salads
Sprinkle a pinch of turmeric over salads or over lentils and cauliflowers to make them spicy.

Use Fresh Turmeric roots
Fresh turmeric roots can be used in the same way as fresh ginger roots. It can either be grated or chopped and used in Indian curries or salads in place of ginger. It can also be pickled like chili or ginger or as we pickle other vegetables. It can be eaten directly or used as an ingredient in salads for a spicy flavor. Anyone who dislikes using turmeric in powdered form can consume it in root form. The purity level is also much higher than powdered turmeric. Turmeric roots have stronger taste and should be used in very small quantity.
                                                                                                                                                    
Using turmeric as a novice can be confusing because of the strong taste. It is recommended to read the ingredients as turmeric powder is available in pure powder or as a mix with various other spices called masala. If it is only turmeric powder, start using it in pinches to develop taste and skills of using this new strong spice. Remember it is difficult to rectify an over seasoned food than adding more if required.

                                                                                                                                                    

Picture Courtesy: flickr.com
How To Use Turmeric In Food