Spices That Go Well With Lamb
14 Oct 2010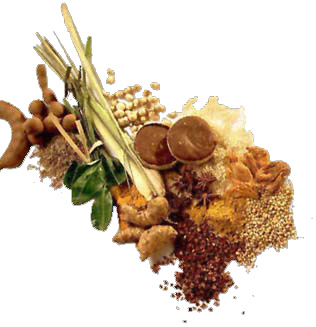 Adding spices to the dishes is the best way to individualize your dish. Every cooked dish varies from the other in its method of preparation and the variety of spices used. 'Spices that go well with lamb' has been written for you, so you can experiment and create your own personalized version of spicy lamb.   
Spices used with lamb
There is a wide range of spices that can be used with lamb to add that extra flavour and turn the lamb into a gourmet delight. Read on for some of the options spanning across nations and cuisines.
Middle Eastern Spice Rub
This spice rub imparts a Middle Eastern flavour to the lamb. The spice rub is prepared using
-chopped onions
-Lemon juice
-Garlic cloves
-Salt
-Olive oil and white vinegar
-Black pepper
-Cinnamon
-Grounded cloves
-Cayenne pepper and nutmeg
All the ingredients are mixed together to form a paste which is applied and rubbed on the lamb and allowed to stay for at least one hour before cooking.
In English Cuisine
English people prefer using Rosemary, Mint, thyme, pepper and salt in the spice mixture and like their lamb grilled.
In African Cuisine
Fry white pepper, cinnamon, cumin, paprika, chilli flakes for a few minutes. Add the fried dry spice mixture to crushed garlic and add olive oil and lemon juice. Use the final mix as a lamb marinade.
Other methods
-Another way to spice up your lamb is by using 'all seasoning' spice, rosemary and chopped garlic and let the mixture soak in Brandy. Use it on the lamb before grilling.
-All green herbs can be used except parsley and basil which do not go well with Lamb. Cajun should also be avoided.
-Prepare a lamb marinate by melting a little amount of mint jelly  or olive oil and adding it to thyme and rosemary.
- To stuff the lamb with rosemary spice, cut the rosemary into small lengths which are about an inch long, make a slit in the lamb and stuff the rosemary inside and roast.
- Prepare a unique lamb rub for the rack of lamb by mixing together, paprika, saffron, ginger, turmeric, caraway seeds, cumin, cayenne pepper and nutmeg.
-To prepare spice mixture for roasting a lam's leg cut the spices such as mint, rosemary, lemon, salt, pepper, garlic into small pieces, crush in a food processor and use it as a lamb rub.
-To grill lamb kebabs, use garam masala, serrano chillies, grounded pepper, chopped onions, cilantro and salt and mix it with grounded lamb.
With the above article on spices that go well with lamb, we hope that we were successful in sharing some new ideas for spice rubs that you can now use for preparing succulent lamb.
Image credit: thesaffronlounge.co.uk                                                                                                                                                    
Spices That Go Well With Lamb