Moong Sprout Pulao
2 Sep 2013
Sprouts is one of the healthiest ingredient, it is rich in protein and a great source of oxygen. This is an easy pulao recipe with moong sprouts and tomatoes.
Ingredients
Rice

1 Cup (16 tbs)

Moong sprouts

1 Cup (16 tbs)

Tomato

1

, finely chopped

Water

2 Cup (32 tbs)

Refined oil

2 Tablespoon

Cumin seeds

1 Teaspoon

Biryani masala

2 Teaspoon

Salt

To Taste
Directions
MAKING
ingredients
submitted by roli at ifood.tv1. In a pressure cooker, heat oil, add cumin seeds, allow to splutter. Add in the sprouts and biryani masala, saute for 3 to 4 minutes.Sauteing
submitted by roli at ifood.tv
2. Add rice saute for another 2 minutes. Add water and salt, pressure for about 5 minutes.to be pressure cooked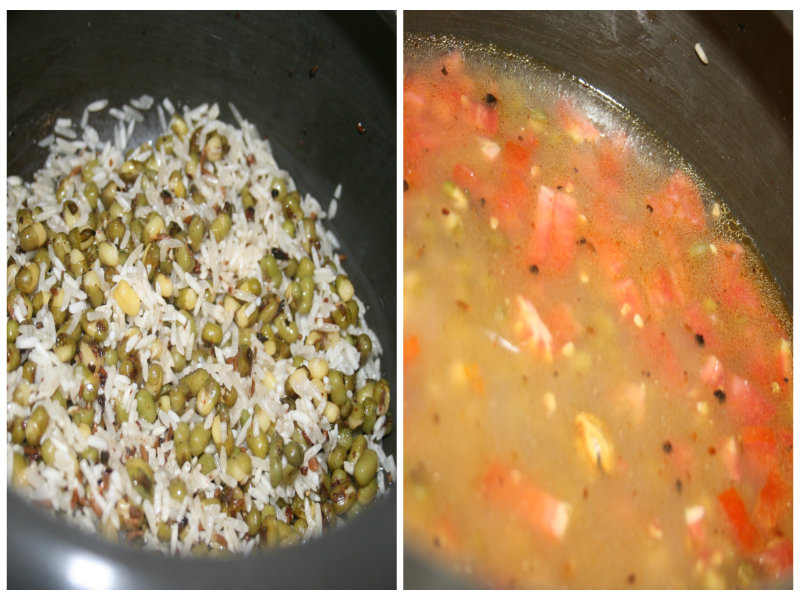 submitted by roli at ifood.tv
SERVING
3. Serve with curd, pickle or papad.
..and it is ready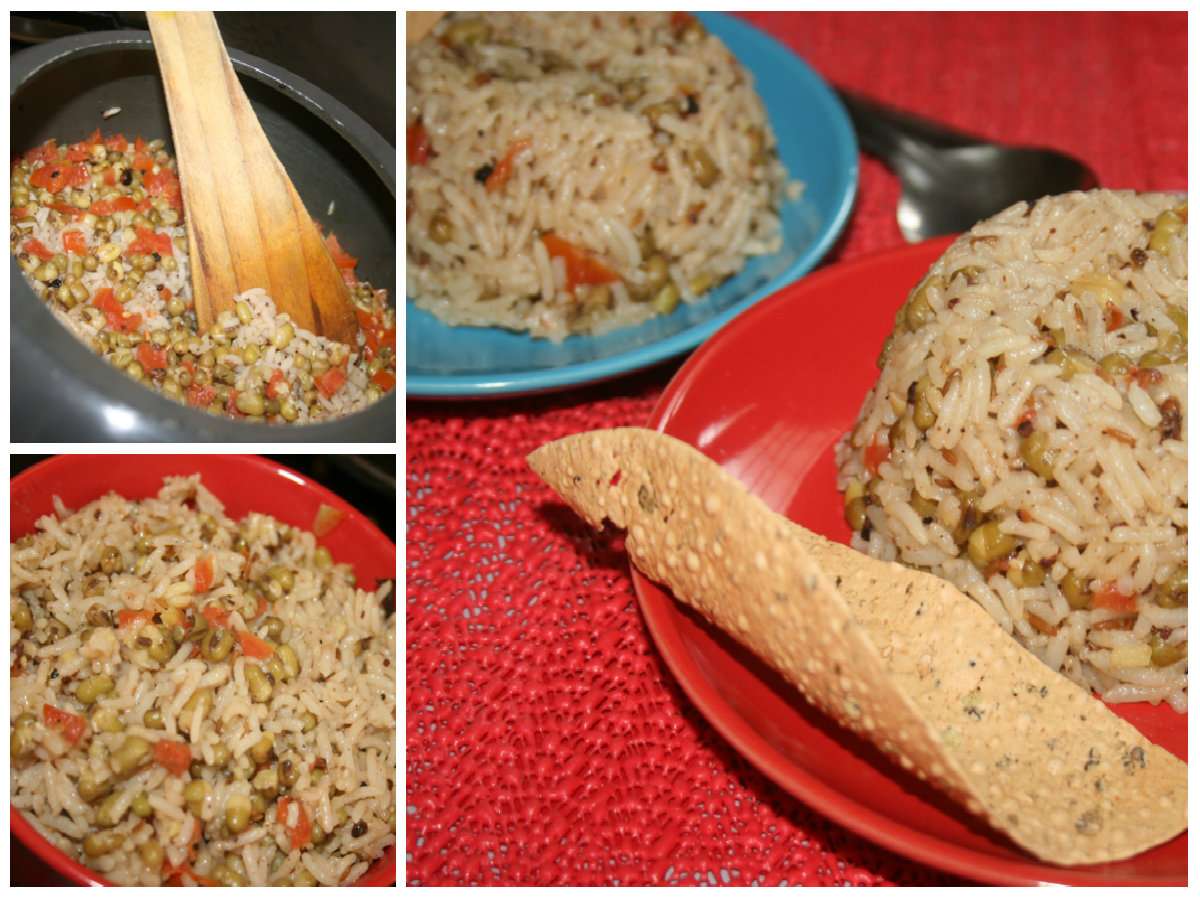 submitted by roli at ifood.tv
Recipe Summary
Preparation Time:
10 Minutes
Story
One of my friends suggested this recipe to me when I was looking to try out something new. She knows that very elaborate cooking is not my cup of tea. She had it in a restaurant, there is one restaurant in Bangalore famous for its variety in pulao and biryanis with sprouts. I still have to visit that place to get inspiration for more such recipes. But I thought of trying this one right away. This recipe calls for very few ingredients and its a must try if you have the ingredients ready. It goes well with papad, curd or pickle.
Nutrition Rank
Nutrition Facts
Serving size
Calories 530 Calories from Fat 152
% Daily Value*
Total Fat 17 g26.6%
Saturated Fat 2.2 g10.9%
Trans Fat 0 g
Cholesterol 0 mg
Sodium 351.7 mg14.7%
Total Carbohydrates 84 g27.8%
Dietary Fiber 3.2 g12.7%
Sugars 2.4 g
Protein 10 g20.8%
Vitamin A 12.9% Vitamin C 13.3%
Calcium 11.5% Iron 14.3%
*Based on a 2000 Calorie diet
Moong Sprout Pulao Recipe