Matar Aloo Ki Ghughri
2 Sep 2013
This is a pure winter delight. In this recipe potato and peas are cooked with a flavorful and aromatic tempering of asafoetida, garlic and cumin.
Ingredients
Potato

2

, diced

Peas

1⁄2 Cup (8 tbs)

Salt

To Taste

Refined oil

2 Tablespoon

Water

1⁄2 Cup (8 tbs)

Lemon juice

1 Tablespoon

Tempering:

Garlic cloves

8

, chopped

Green chili

1

, chopped

Asafoetida pieces

2

Cumin seeds

1 Teaspoon
Directions
MAKING
Main Ingredients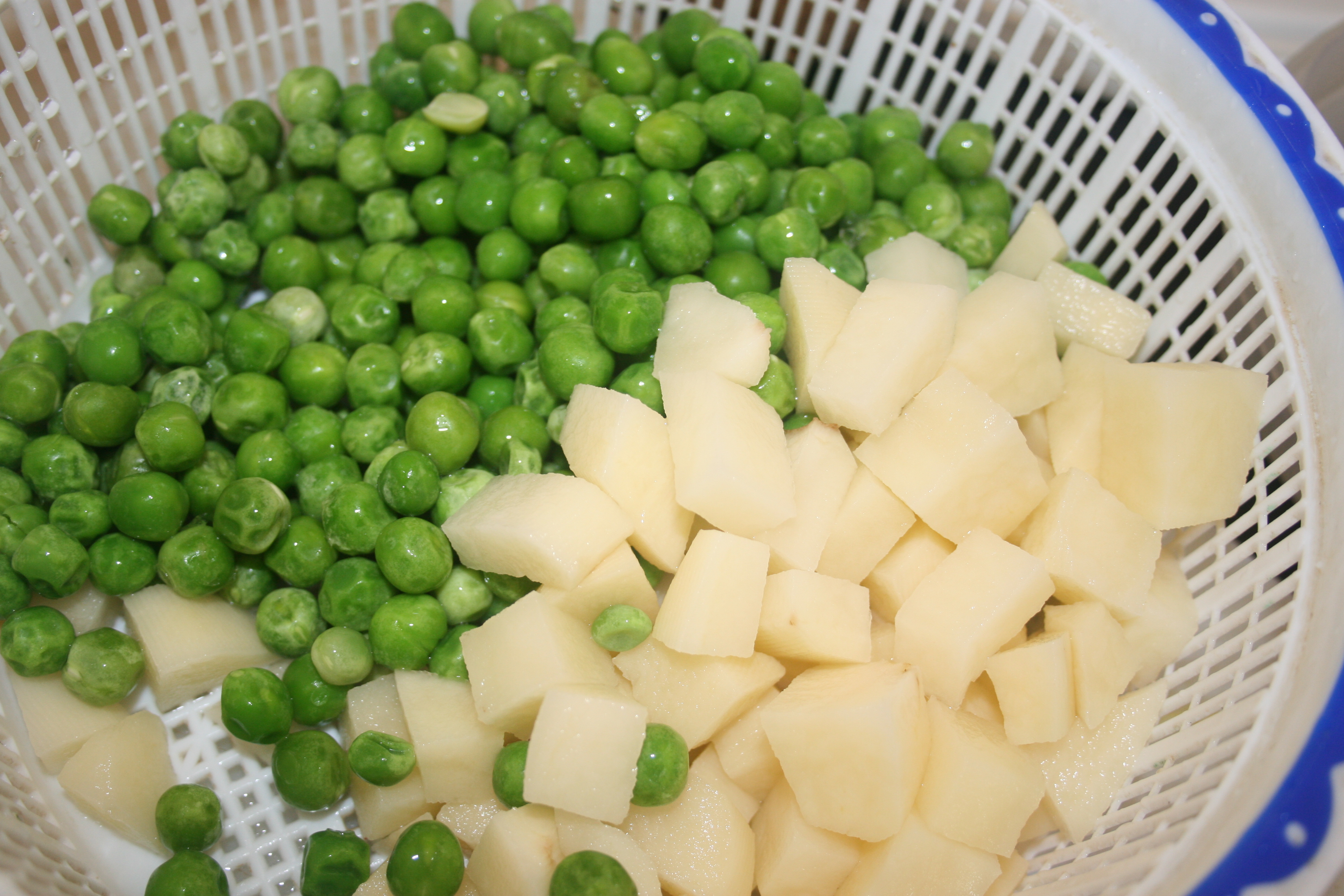 submitted by roli at ifood.tv1. In a pressure cooker, heat oil, add in the tempering ingredients and allow the cumin seeds to splutter.Tempering Ingredients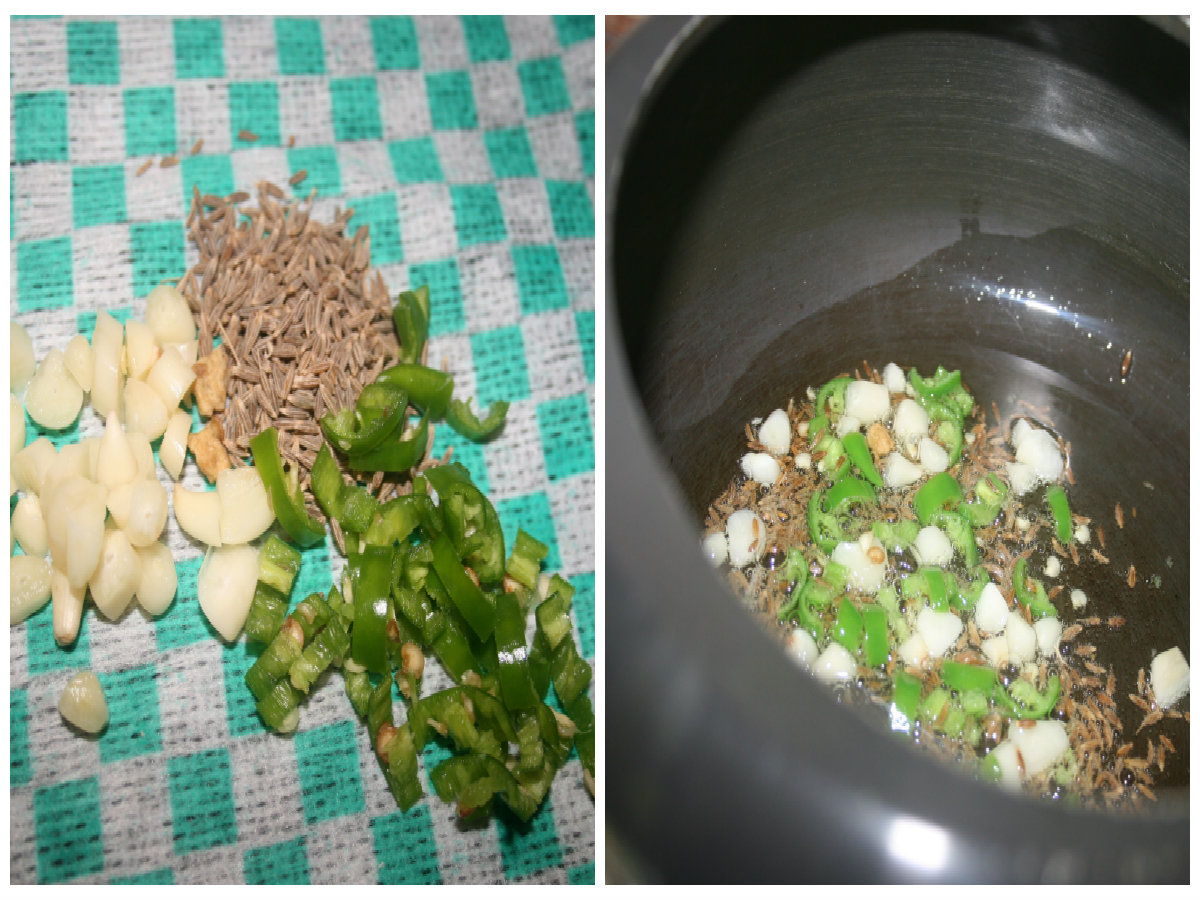 submitted by roli at ifood.tv2. Add potato and peas, saute for 3 to 4 minutes, add water,salt and pressure cook for 5 minutes.Before and After
submitted by roli at ifood.tv
3. If the ghughri looks wet, cook uncovered until the water is evaporated. Drizzle with lemon juice...and its ready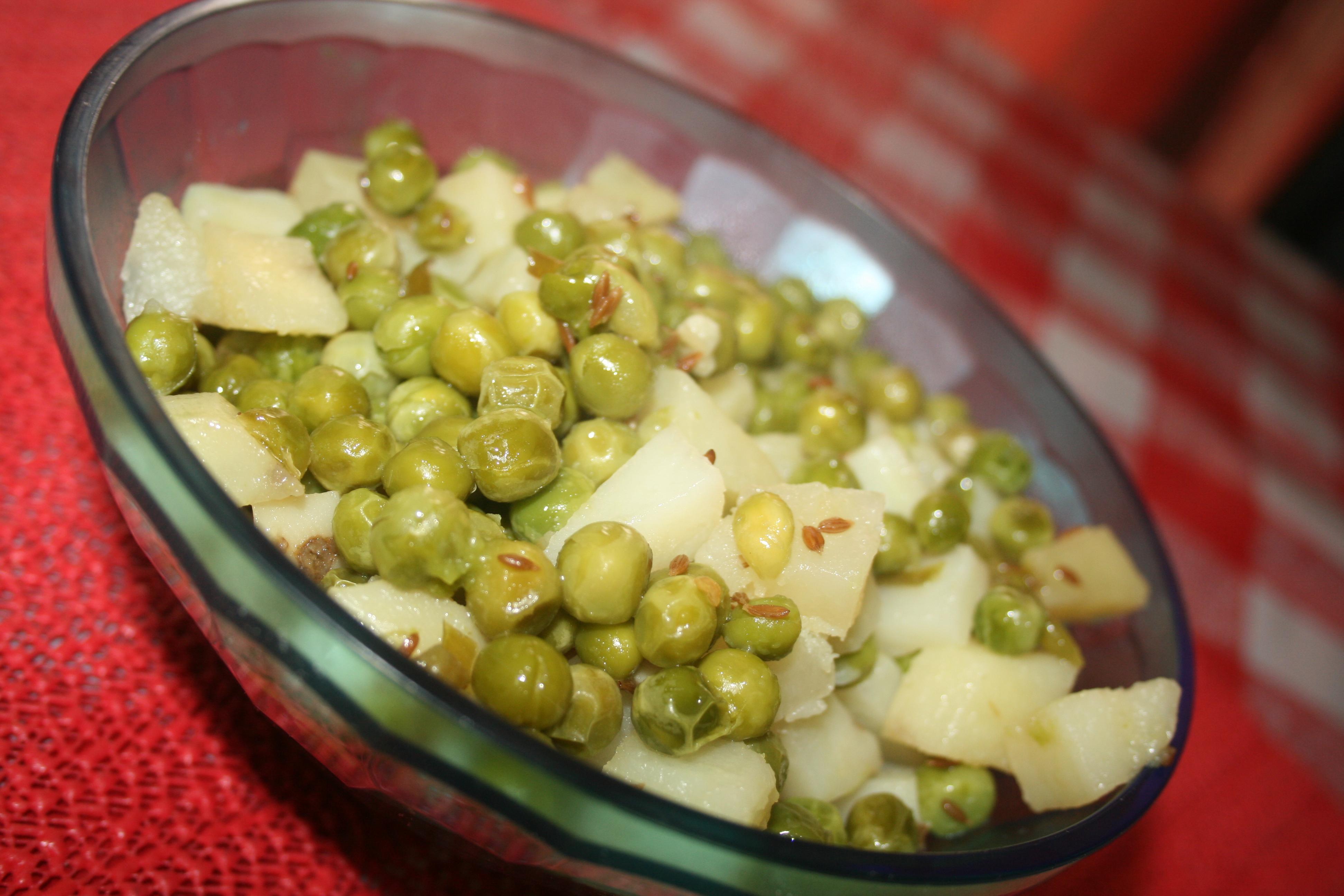 submitted by roli at ifood.tv
SERVING
4. Serve with parathas or enjoy with a cup of hot tea.
Recipe Summary
Preparation Time:
10 Minutes
Story
It is generally prepared for evening snack or for breakfast during winters. But I am too impatient to wait for winters or summers to have something I crave for. of course, if you make it with seasonal fresh peas the taste is magical. But frozen ones also does a good job. There are two basic methods of making it, one I have narrated in detail here and the other is made by stir frying them covered in a wok. The taste of garlic does a great job to enhance the flavor of this delicious preparation.
Nutrition Rank
Nutrition Facts
Serving size
Calories 364 Calories from Fat 141
% Daily Value*
Total Fat 16 g24.6%
Saturated Fat 2.1 g10.4%
Trans Fat 0 g
Cholesterol 0 mg
Sodium 243.2 mg10.1%
Total Carbohydrates 53 g17.6%
Dietary Fiber 7.4 g29.5%
Sugars 4.5 g
Protein 8 g15.5%
Vitamin A 7.5% Vitamin C 123.4%
Calcium 8.3% Iron 22.5%
*Based on a 2000 Calorie diet
Matar Aloo Ki Ghughri Recipe