Top 10 Restaurants To Inspire Food Movement

5 Sep 2012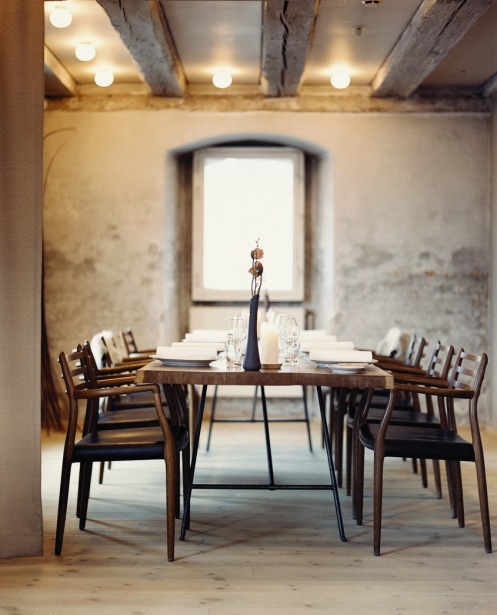 There is no dearth of top restaurants in the US or the UK. However, it has been quite a while since restaurants have attained a standout character as far as inspiring a food movement is concerned. No doubt that fast food restaurants rule the roost today but fine dining restaurants, not necessarily expensive to the core, have been successful in creating a niche place in the culinary world by imparting more than just food to eat. These are restaurants, which go beyond the normal food language and serve something new and innovative on the plate. In this blog, we bring you the list of top 10 restaurants, which launched a food movement on their own terms and left a mark on the palate of their clients.
1) Noma
Located in Copenhagen, Denmark, the motto of this restaurant is, "In an effort shape our way of cooking, we look to our landscape and delve into our ingredients and culture, hoping to rediscover our history and shape our future." Run by Chef René Redzepi, the restaurant has already won the prestigious "Best Restaurant in the World" award three consecutive times in the UK. It is the to-go place if you want to experience the "New Nordic" cuisine, cooked with locally available ingredients such as berries, roots, and halibut. The restaurant's chefs follow the principles of "molecular gastronomy" perfected with help from the scientists of the University of Copenhagen. If you cannot travel to Copenhagen, don't worry, you can eat the Nordic cuisine at restaurants such as Acme, in New York City.
2) Babbo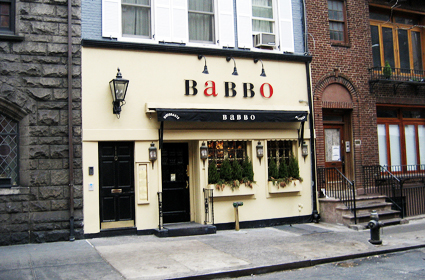 This New York City landmark has been a favorite of famous critics like Frank Bruni and Ruth Reichl, each having given it three stars each, since it first opened its doors in 1998. Celebrity chef Mario Batali has used all the training from the time spent in a North Italian village to come up with an authentic rustic version of the Italian cuisine, which includes classics like beef-cheek ravioli and oxtail gnocchi. Batali has also kept in mind those who cannot pay from their nose for his version of the Italian cuisine. Therefore he has opened places like Enoteca and Otto Pizzeria, where you can get a humble pepperoni pizza, all for $15, despite the fact that it is made with house-cured meat.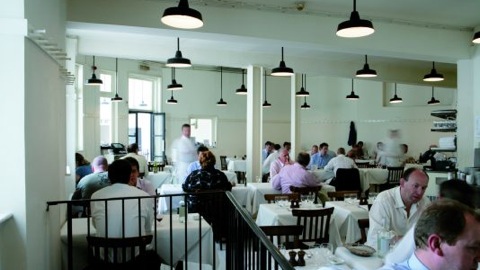 3) St. John
This London joint is famous for its rather direct approach to cooking. Where else would you get the whole hog experience like kidneys and fried brains on the menu along with meat-free options like asparagus and hot butter and a cheese and chutney sandwich? Founded in 1994 by the duo Chef Fergus Henderson and Trevor Gulliver, you gotta hit the bar at St. John, where you can order a dish per person and then share the pudding too. It will cost a little over $20. What's more! The menu is changed two times a day, so there are options galore!
4) The Eagle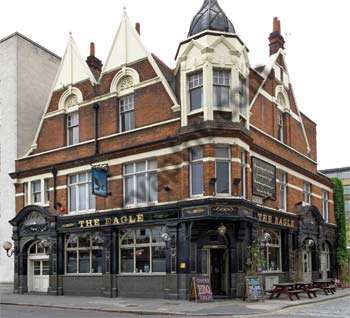 Again based in London, this restaurant is more like a gastropub, where guests can have their fill of food and drinks. The dishes are well-crafted and the most prominent thing among a wide array of ales is the "roast of the day." The Eagle has also been the inspiration behind the American restaurant The Spotted Pig, which opened in the New York City. The dishes served at The Spotted Pig are friendly to your pocket and these impart a new essence of the food movement with dishes such as chicken liver toast, deviled eggs, and gnudi with sage and brown butter.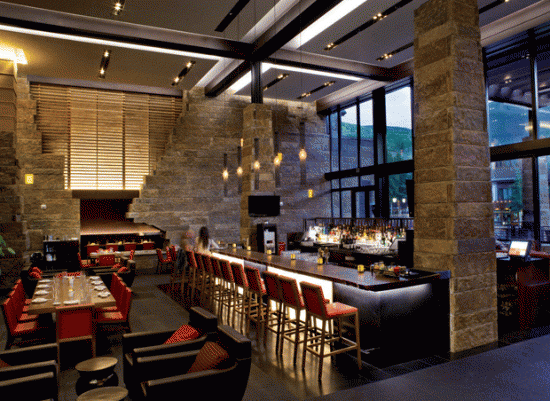 5) Matsuhisa
Located on the famous address, Beverly Hills in California, this restaurant is famous for the inventive methods of cooking employed by master chef Noboyuki Matsuhisa. The most famous dish on the menu was sushi, which the critics loved. In fact, the Matsuhisa went on to spawn an even more famous landmark restaurant, "Nobu", which Chef Noboyuki opened in partnership with Hollywood actor Robert De Niro. .
6) Momofuku Ssäm Bar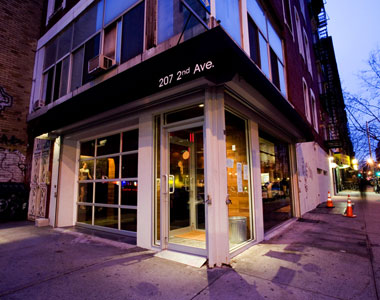 You may blame the list for being concentrated on the two cities, London and New York only but with so many spectacular places serving food here, it is hard to ignore what is obvious. Another NYC gem is the Momofuku Ssäm Bar, which is just one of the 10 fusion restaurants opened by David Chang. The first word in the name is a direct reference to Momofuku Ando, who invented instant noodles, which are currently popular throughout the world. This restaurant boasts of cosy seating arrangements along with a busy ambience. Dishes such as striped bass with plum, green peppercorns, and cilantro, as well as steamed pork buns, served with cucumbers, scallions, and Hoisin sauce, are just some of the stars shining on the Momofuku sky.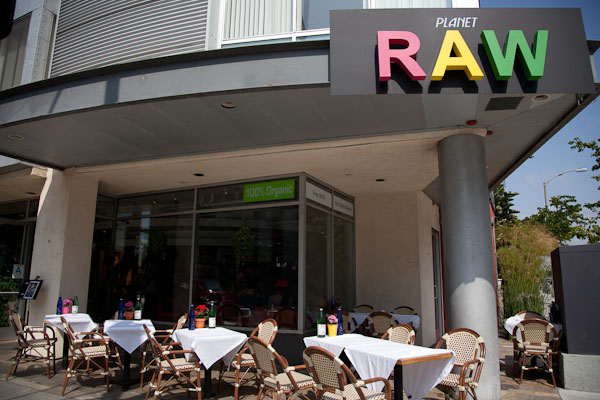 7) Planet Raw
Traveling a little further from the Beverley Hills, you will arrive at the Planet Raw in Santa Monica, California. This is the place you have to go to, especially if you or your guest is suffering from a food allergy of any kind. The restaurant created a stir in 2000 with its all-vegan, organic, and raw menu, developed by Chef Julian Brotman. Here is why this restaurant is a trailblazer – it serves up "Alien Blood" – which is a "savory, salty blend of field greens, cucumber, seaweed, zucchini, salsa, and spirulina." Need we say more?
8) Chez Panisse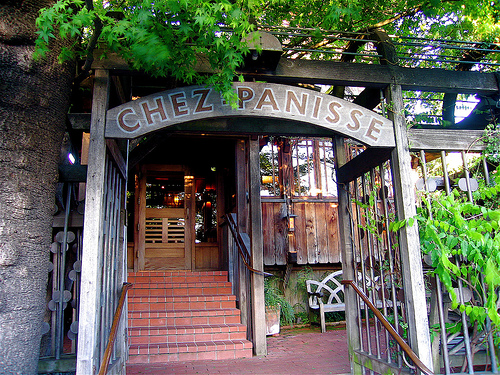 Another gem from the Berkeley restaurant landscape is this restaurant, which launched the "slow food" movement four decades ago. Chef Alice Waters is the brain behind this operation and the menu boasts of ingredients generated through sustainable production and organic methods. This institution has attracted praise from luminaries like Julia Child with dishes such as a pate en croute being served on the menu. Owing to the public demand, Chef Waters opened Chez Panisse Café, which had moderate prices, a wood-burning oven, and charcoal grill, in 1980. This was the perfect place for gastronomes to enjoy on a budget.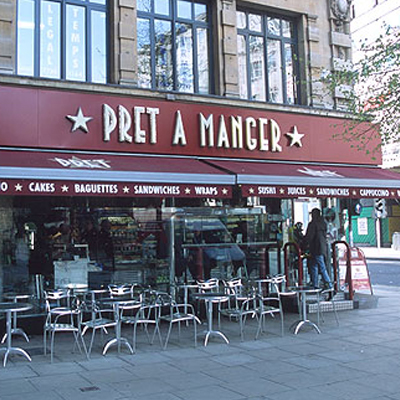 9) Pret a Manger
London also boasts of fresh fast food at a place, which literally means "Ready to Eat." Well, what better invitation could you want to visit this place, which opened in 1986 and has, since, been replicated in the US cities like New York, Washington, and Chicago. You will get to eat fresh salads, yogurts, sandwiches, and sundries. The restaurant works on the principle that no leftovers are to be stored overnight. Whatever extra food is left in the restaurant at the end of the day, it is donated to local charities. See, who said, fast food and charity could not co-exist?
10) L'Atelier de Joel Robuchon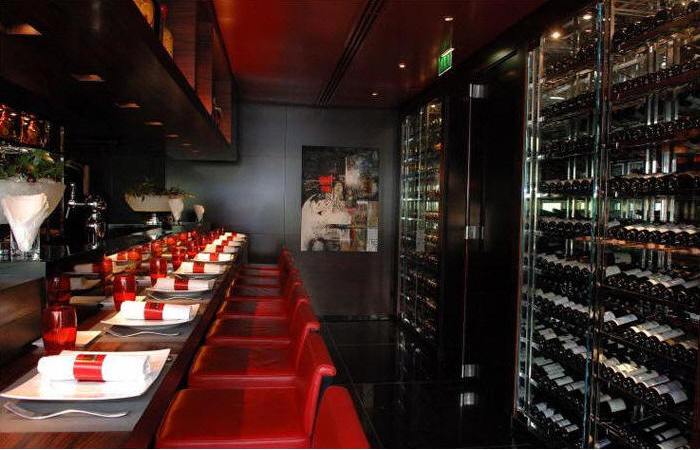 We kept the last for Paris, very rightly known as the food capital of the world. This restaurant, which not everyone can pronounce especially if you don't know French, opened in 2003. The aim was to provide a new look and feel to traditional French food. You can watch the chefs at work while savoring the delicacies. One of the signature dishes of this restaurant is langoustines (large prawns). The sandwiches and pastries served at a relatively cheaper off-shoot of this restaurant - Salon de Thé De Joël Robuchon in Hong Kong – are just out of this world.
We hope this list of top 10 Restaurants to inspire a food movement will help you eat better the next time you visit any of these cities. In case you would want to add a name to this list, you are welcome to write in with your comments.
Image Courtesy: sochictravels, spotlighttoronto, fluidstyle, fancyapint, equlifestyle, concierge, gotrawfood, mizchef, glutenfreechickie, dininginfrance
Top 10 Restaurants To Inspire Food Movement