Eat 'N Park Menu - Great Food, Outstanding Service
8 Nov 2011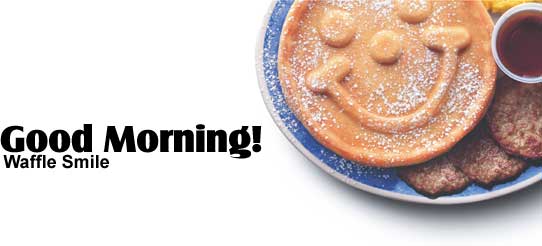 Opened about fifty years ago in Pittsburgh area, Eat 'n Park drive-in restaurant does not offer carhops now but their commitment to great food remains the same. The fact that the restaurant is committed to providing great food at exceptional value is also representative of the outstanding service offered here. The Eat 'n Park Menu reflects all this and more:
Eat 'n Park Menu
Appetizers
Fresh Chips & Dips: Freshly-fried, crispy golden chips are served with the restaurant's homemade ranch dipping sauce!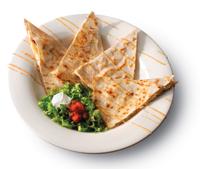 Appetizer Platter: Load your platter with buffalo chicken tenders, breaded zucchini, fried cheese sticks, celery sticks, and onion rings and eat it with marinara sauce or ranch dressing.
Spinach artichoke dip: This delicious dip is prepared with spinach, artichokes, and garlic, which are blended with three different cheeses and the dip is eventually served with a baked cheesy bread crumb topping.
Breakfast
Egg Sandwiches: You can taste eggs in a variety of ways at Eat 'N Park like All-American Scrambler, Skinny Scrambler, and Texas-sized Scrambler. Other breakfast menu items are French toast, Grilled Stickies, and pancakes. From the griddle, you get to eat Bananas Foster French Toast, Belgian Waffle, Eggs Benedict, and Whole-Grain Pancakes.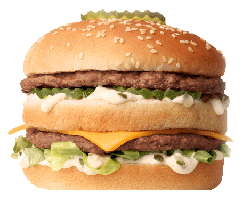 Burgers'n Sandwiches
Buffalo Chicken Wrap: Succulent chicken fillets, bleu cheese, cheddar, lettuce, and tomatoes are wrapped inside flour tortilla.
Gourmet Grilled Cheese: Delicious gourmet cheeses like American, swiss, and Pepper Jack, three bacon strips, and six grain bread.
Black Angus American Grill Burger: This burger is topped with grilled onions, green peppers, mushrooms, American cheese, and yellow mustard, and served over grilled Texas toast.   
Classic Black Angus Bacon Cheeseburger: You can have this burger with a side of your choice.
Salads
Buffalo Chicken Salad: You get a lot with this salad, right from mixed greens, cucumbers, tomatoes, eggs, and fries, to tender chicken breast, all topped with buffalo sauce.
Pear and Chicken Salad: This one is as crispy fresh as fall air, with mixed greens, grilled chicken breast, and fresh pears and grapes mixed together in pear shallot vinaigrette.
Seafood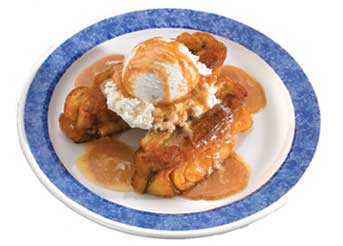 The seafood served at Eat'N Park is fresh from the sea and served cooked the way you like it. Your choices in this section
are:
Baked Cod
Baked Cod Floridian
Baked Lemon Sole
Chargrilled Sockeye Salmon
Keep a copy of this menu handy in case you plan to visit Eat'N Park soon enough.

Image Courtesy: eatnpark.com
Eat 'N Park Menu - Great Food, Outstanding Service