Huddle House Menu - A Sporty Life!
8 Nov 2011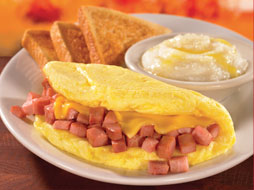 First opened in 1964, the Huddle House Menu is the perfect combination of life and sports. The main options on the Huddle House Menu are mainly about giving the customers a chance to "huddle up" for great food and good times while enjoying their Friday  night dose of football. The menu for you:-
Huddle House Menu
Breakfast
Ya, ya, we have heard it too - Breakfast is the most important meal of the day. Now it only helps because breakfast happens to be the specialty on our menu and we serve it with our trademark hospitality and generous spirit. What's more! we serve breakfast any time of the day so you can drop in and eat even if you've overslept. The "All Premium Breakfast Platters" are served with fresh eggs, grits or hash browns, and toast. You can opt for a country fried steak, ribeye steak, slow cured country ham or sugar cured ham. Other options in this section are Porterhouse Pork Chop, Chicken Biscuit, or Southern Smothered Biscuit Platter with or without eggs.
Sandwich Combos
You can make your own sandwich combos, with any of the following choices, French or Sweet Potato Fries, and iced tea, soft drink, or blend coffee:-

Triple Huddle Burger

Grilled Chicken Club

Crispy Chicken Club
Country Fried Steak Sandwich
Lunch Sandwiches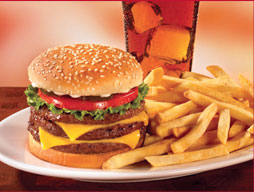 If you love to have sandwiches both in breakfast or lunch, Huddle House is the place to be because during lunch hours too, we serve the following sandwich choices:-
Mushroom Swiss Chop House Burger

Extreme Cheese and Bacon Chop House Burger

Extreme Cheese Chop House Burger

Classic Chop House Burger

Kitchen Sink Chop House Burger
Dinner Platters
Dinner time is the right time to kick back those shoes, forget about work, and just dig into loaded platters, served here,which you can choose to have with baked or mashed potatoes, vegetables, side salad, fries, or hash browns. The platter choices are:-
Country Fried Steak
Ribeye Steak and Butterfly Shrimp

Ribeye Steak

Butterfly Shrimp

Chicken Tenders
The Huddle House Menu is the right way to enjoy a sport evening out. Especially when you are in a mood to go out with colleagues or friends on a typical Friday night.

Image Courtesy: huddlehouse.com 
Huddle House Menu - A Sporty Life!