Pollo Campero Menu - Juicy, Tender, Crispy Chicken
8 Nov 2011
When Pollo Campero first originated in 1971, it was with a vision to "create a new concept in flavor." Over the time, the three main things associated with this company are:- Tender, juicy, and crispy chicken. The company claims that all its chicken products are prepared with special recipes and ingredients, which results in the one and only Campero flavor. Watch out the Pollo Campero Menu and see for yourself:
Pollo Campero Menu
Chicken
The chicken products of Pollo Campero are all prepared with quality ingredients and the flavors come through in a succulent manner. There are three flavors of chicken:
Traditional Chicken

Extra Crispy Chicken

Grilled Chicken
Sandwiches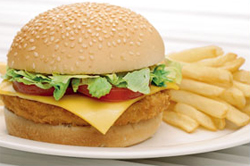 You can pick up these sandwiches and enjoy them anywhere, because the chicken inside is, as usual, great-tasting. You can choose from among the following:
Tropical Spice Chicken Sandwich

Extra Crispy Chicken Sandwich
Chicken Burger
Breakfasts
We all agree that there is no better way to begin our day than with a wholesome, delicious breakfast, right? So, what are you waiting for, pick up any of the following breakfasts and get going:
Super Typical Campero Breakfast

Ranchero Eggs

Divorced Eggs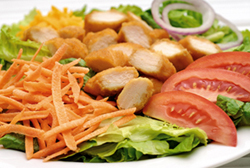 Salads
Did we hear the crunch already? The Pollo Campero salads are made with the best vegetables, unbeatable chicken, and some exquisite dressings. Your choices in this section are:-
Mediterranean Salad

House Salad

Latina Salad
The Pollo Campero Menu is a no-nonsense food collection that you will savor with every bite.
Image Courtesy: campero.com  
Pollo Campero Menu - Juicy, Tender, Crispy Chicken