Sweet Tomatoes Menu - Discover Fresh Abundance
4 Nov 2011

When the first Souplantation introduced healthy dining to San Diego in March 1978, it was credited with being the first casual eatery brand. As the restaurant continued to grow, it began to open outlets beyond the main Southern Californian markets. To reflect its dedication to fresh, wholesome ingredients, it adopted the name Sweet Tomatoes for those restaurants opened outside Southern California.
The Sweet Tomatoes Menu offers dishes prepared with ingredients, which are on a refrigerated truck on their way to the restaurant kitchen within 24 hours of being in the ground. The restaurant prides itself in making its food from scratch every day. You will agree too once you take a look at the MENU:
Tossed Salads
The tossed salads served at Sweet Tomatoes are made from fresh ingredients and dressed in delicious dressings, so that you can enjoy them thoroughly. You may choose from among the following:- Traditional Spinach with Bacon, Wonton Chicken Happiness, Caesar Salad Asiago, etc.
Signature Deli Salads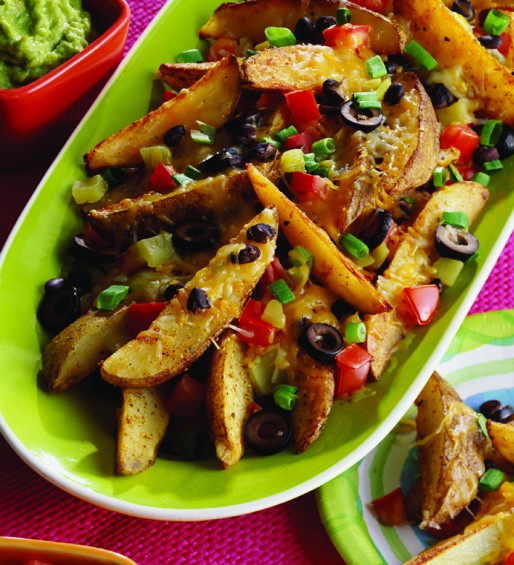 These salads are made with choicest ingredients, which are gourmet quality. You can enjoy these salads in the following choices:- Southern Dill Potato, Taffy Apple with Peanuts, Tuna Tarragon, and Sweet & Tangy Lemon Broccoli Madness.
Soups
Soups are the highlight of the Sweet Tomatoes Menu, not only because of the freshness of ingredients but also because of the variety of choices available:- Chicken Pot Pie Stew, Creamy Pumpkin Bisque, Garden of Eatin', Old Fashioned Vegetable, Big Chunk Chicken Noodle, and Cream of Mushroom.
Hot Pastas & Kitchen Favorites
You may think that the macaroni and cheese on offer on this menu is kinda basic, but wait till you taste it. Another dish offered on this section of the menu is the Maple Glazed Sweet Potatoes with Apples, Cranberries and Walnuts.
Bakery
These bakery items are freshly baked and served, and you can enjoy them with your meals. The items offered are:- Buttermilk Biscuits, Buttermilk Cornbread, Chocolate Brownie Muffin, Wildly Blue Blueberry Muffin, Quattro Formaggio Focaccia, and Garlic Asiago Focaccia.

Warm Dessert
Autumn Pumpkin & Walnut and Cobbler served with whipped topping are the two choices offered on this section of the menu.
Please note that the fact that everything offered on the Sweet Tomatoes Menu is farm-fresh. Therefore, the restaurant creates its menu on a monthly basis. The menu peek offered above is for the month of November. In case you want to keep yourself updated with the latest menu offerings, visit here.
There are still a few items, which are (almost) always available at the Sweet Tomatoes restaurants:-
Salad bar fresh-cut produce
Joan's Broccoli Madness
Deep Kettle House Chili with cheese & sour cream
Baked potato with all the toppings
Frozen yogurt with Toppings: Chocolate Syrup and Caramel Syrup, Candy Sprinkles, Peanuts, Toffee Bits, Strawberry and Pineapple toppings
Image Courtesy: blog.souplantation.com
Sweet Tomatoes Menu - Discover Fresh Abundance