Buca Di Beppo Menu – Authentic Italian Taste
27 Oct 2011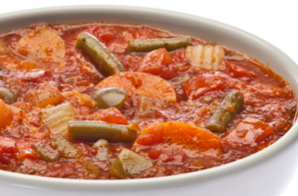 Buca di Beppo's Menu is popular for its authentic Italian menu, which its patrons can enjoy within a family atmosphere. The dishes featuring on this menu are those, which have been enjoyed for generations in Italian villages.
The Buca Di Beppo Menu
Antipasti
Bruschetta: This all-Italian dish is dripping with olive oil as you pick up a toasted Italian loaf, topped with fresh, diced tomatoes, basil, and parmesan cheese. Enjoy the true Italian taste with this one!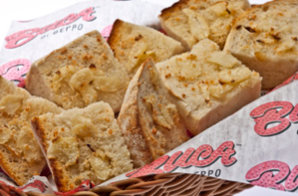 Fried Calamari: Feel yourself transferred to authentic Italian surroundings with the tender pieces of calamari, breaded and fried to golden perfection and served with spicy marinara sauce on the side.
Garlic Bread: The delicious garlic bread is the perfect choice to mop up your plates after you finish those delicious Italian dishes. However, keep a count of your calories while you do so.
Mozzarella Garlic Bread: One up on the garlic bread, this bread is topped with melted Mozzarella cheese and loads of olive oil.
Mozzarella Caprese: This wonderful dish is prepared with ripe tomatoes and chunks of fresh Mozzarella, slathered in basil olive oil and garnished with fresh vinaigrette.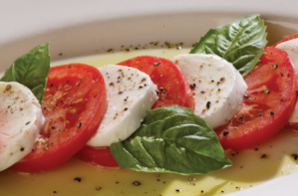 Caesar Salad: This classic Italian salad is served filled with fresh, crisp romaine lettuce, roasted garlic croutons, and Parmesan cheese chunks, all of which is covered in tasty Caesar salad dressing.
Chopped Antipasto Salad: This salad is loaded with three cheeses – provolone, feta, and Gorgonzola – along with diced pepperoni, red onions, pepperoncini peppers, and cucumbers. Enjoy it with a glass of ice tea.
Baked Pasta Specialties
Baked Lasagna: Who wouldn't drool at the mention of this classic Italian recipe? What you get at the Bucca di Beppo is nine towering layers of lasagna noodles, stuffed with the choicest of ingredients like ricotta, mozzarella, provolone, and parmesan cheeses, along with delicious chunks of homemade meat sauce.
Baked Rigatoni: Another Italian favorite, this dish is filled with rich meat sauce, covering a spicy Italian sausage, along with Italian rigatoni, and hordes of mozzarella cheese. Wait, there is more cheese in the form of Parmesan and ricotta, all of which is baked to perfection.
Pasta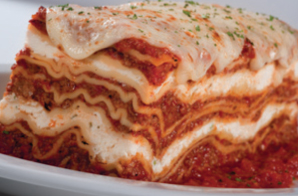 Linguine Frutti di Mare: Imported Italian linguine is tossed in with baby clams, mussels, shrimp, calamari, and red clam sauce, to serve up this awesome treat. All the seafood-lovers, pile up your plates!
Penne Arrabbiata: Need we say anything more than just the name?
Penne Basilica: Poultry lovers will gorge upon this dish, we are sure of that because it comes loaded with tender chicken breast, broccoli, and a light pesto cream sauce, which are tossed together with imported Italian penne pasta. All in all, a sumptuous Italian treat!
The Bucca di Beppo Menu is a treat for all the lovers of authentic Italian fare and the only condition required to visit this village-style restaurant is to go there with an empty stomach so that you can enjoy the treats well.
Image Courtesy: bucadibeppo.com 
Buca Di Beppo Menu – Authentic Italian Taste