Telepizza Menu – Just A Dial Away
27 Oct 2011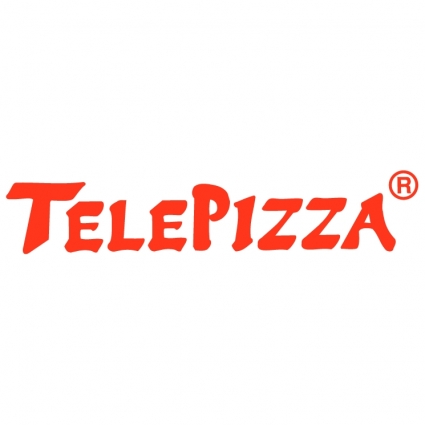 If you are mad about pizzas and want to eat them morning, noon, and night, then this is one number you need to keep on your speed dial. If you have never ordered from a Telepizza before, now is the time to do so simply because of the delectable Telepizza Menu. This pizza chain is a leader in delivery service and takeaway, in countries like Spain, Portugal, Andorra, Chile, Poland, and Central America, even nearly a quarter of a century since its opening in Spain.
With about 550 stores internationally, Telepizza boasts of products that are known for being made with quality ingredients and 100% genuine Mediterranean flavor. Created by Leopoldo Fernández Pujals, the Telepizza has definitely come a long way and this journey has been aided by its vast menu:
Pizzas
Barbacoa: Loaded with the Barbacoan flavors like the babecue sauce, mozzarella cheese, beef bacon, and chicken and beef toppings, this pizza is a favorite with the crowd.
Barbacoa Crème: One up on the barbacoa pizza, this pizza comes topped with Barbacoa cream sauce, a choice of fresh tomato or extra cheese, mushroom, chicken, and beef. Fully loaded, we say!

Carbonara: The delicious carbonara sauce, Mozzarella cheese, beef bacon, mushrooms, onion, and extra cheese, who wouldn't love this pizza! Well, we do and hope you would too.
Mexican Chicken Pizza: A pizza with a Mexican twist, this chicken ham beef, onion, green and red pepper, and spices, this delicious offering is another crowd favorite!
House Specialty: An in-house specialty, you get the usual tomato sauce, Mozzarella cheese, beef bacon, green pepper, and mushroom or onions, to tickle your taste buds with this pizza.
Jalapeño pizza:  Flooded with jalapeno pepper, along with a spicy sauce, Mozzarella cheese, chicken toppings, beef ham, and tomato, this pizza will set your taste buds burning.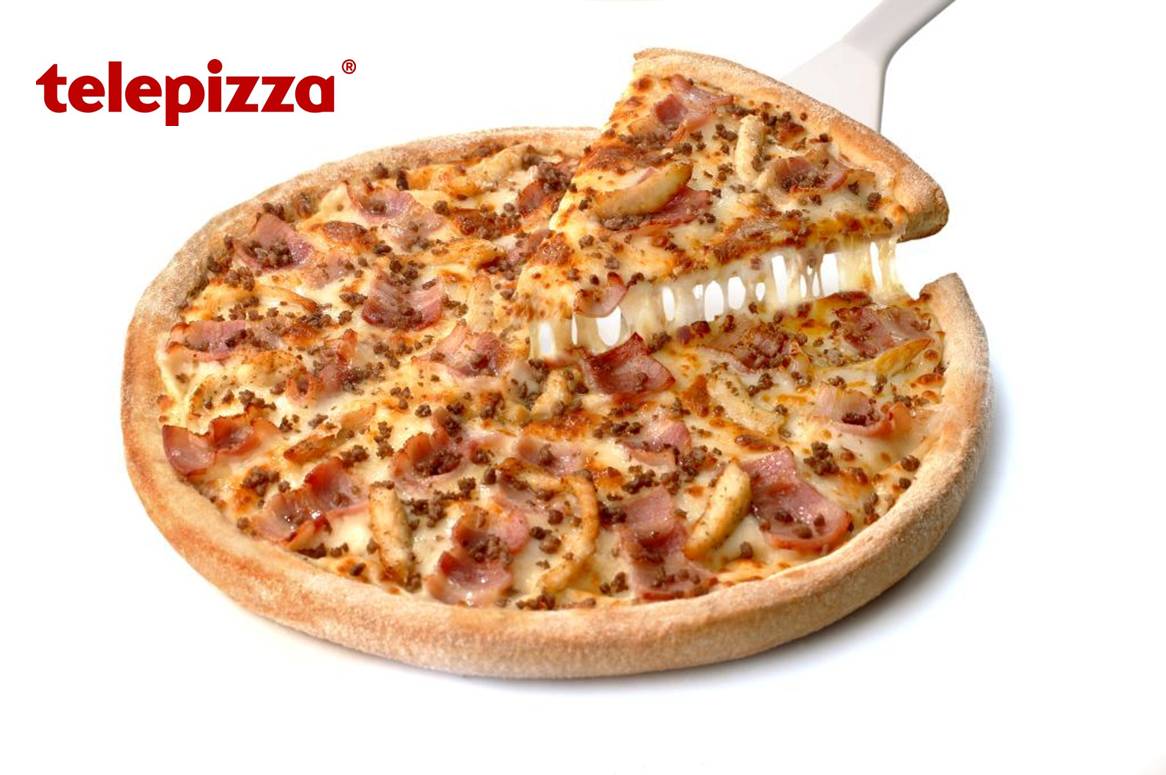 Vegetarian: Lest the veggie-lovers feel ignored, they can get their load of vegetables in this Vegetarian pizza, which is topped with green pepper, onions, black olives, and fresh tomatoes, drenched in tomato sauce. Just writing about it sets our mouths drooling!
Supreme: This overdose of beef comes filled with beef toppings, beef ham, beef pepperoni, tomato sauce, black olives, green pepper, onions, and mushrooms. Eat all you want!
Seafood pizza: Shrimps form the main toppings along with carbonara sauce, Mozzarella cheese, and fresh tomato.
Hawaiana: Pineapple celebrates the Hawaian spirit in this pizza, which is also topped with tomato sauce, Mozzarella cheese, beef ham, and extra cheese. Just don that beach hat, pick a glass of pinacolada and sit back to enjoy this pizza!
Starters
For those who are not satisfied with just pizza, there is a whole range of starters, which you can choose to complete your meal. You can choose from among:
Potato Wedges
Chicken wings
Chicken nuggets
Desserts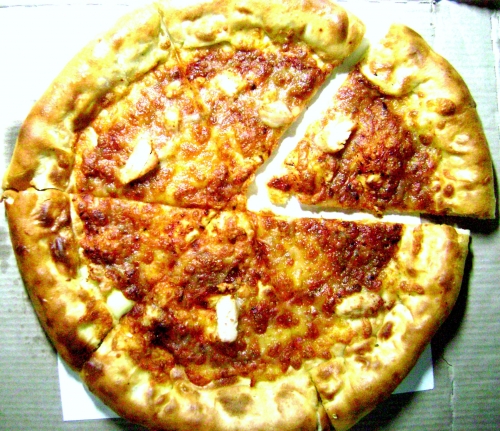 We have always maintained that the best way to end a delicious meal is to go for an equally delicious dessert. It seems the Telepizza guys follow the same policy too. That is why, you get to order a host of yummy treats along with your favorite pizza. Your choices are:
Raspberry crème brulée   
Rockslide brownie  
Caramel Apple Granny Bars  
Now that you know about the Telepizza Menu, we are sure you would not miss the opportunity next time. Do let us know your experience.
Image Courtesy: ifood.tv, all-free-download.com, blog.roatan.es
Telepizza Menu – Just A Dial Away