Elephant Bar Menu – A Pan Asian Dining Experience
27 Oct 2011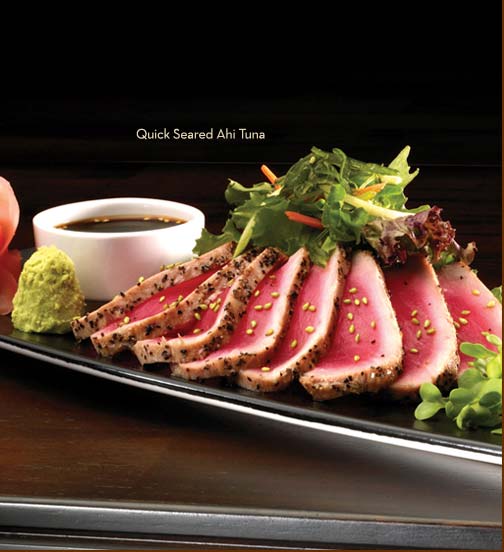 First opened in 1980, the Elephant Bar Restaurant has been a delectable playground of Pan Asian flavors as well as other popular recipes from different cuisines since then. The basic idea behind opening this restaurant was "to provide a comfortable and unique place to escape from the stress of everyday life…," as per the father-son duo David and Chris Nancarrow.
The Elephant Bar Menu
Openers
The openers on the Elephant Menu are just amazing and these are truly sourced from around the world, as you see for yourself. Your choices among the openers are:
Wok-Fired Chicken and Lettuce Wrap
Global Sampler (with Sweet Potato Fries)
Quick Seared Ahi Tuna 
Warm & Spicy Artichoke Dip
Niu, Niu Coconut Fried Shrimp Skewers
Soups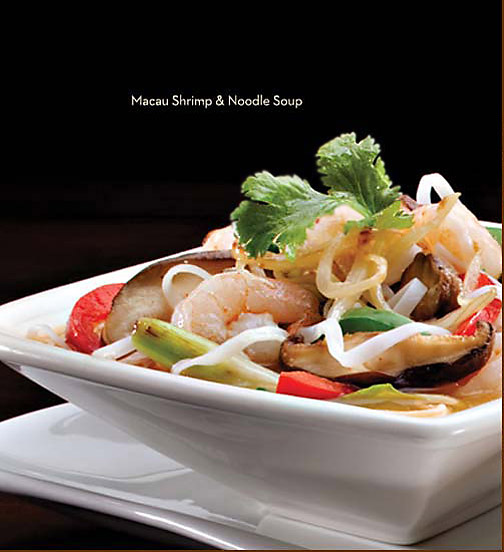 After the openers, go for some delicious soups on the menu, not to fill, but just to work up an appetite. You can choose from among the following:
Baked French Onion Soup
Daily Soup Selection
Macau Shrimp & Noodle Soup
Bistro Side Salads
The side salads are a healthy choice to accompany any order because they not only help you avoid binging but also fill you up with fibre, instead of empty calories. Your choices are:
Fresh Pear, Glazed Walnuts and Gorgonzola Side Salad
Pacific Cove Crab and Shrimp Iceberg Wedge Louie Side Salad
Certified Organic Field Greens with Gorgonzola Cheese Side Salad
Crisp Iceberg Wedge Side Salad
Entrée Salads
These salads are served as bigger portions than the side salads and, therefore, make for a complete meal in themselves. You will be spoilt for choices in this section of the Elephant Bar Menu:
Pacific Cove Tropical Crab and Shrimp Louie
Wood-Fired Shrimp Salad
Thai-High Sweet & Zesty Chicken Salad
Asian Chicken Salad
Citrus Salad With Grilled Chicken
Sandwiches
Looking for a quick meal, go for these sandwiches, which are filled with such exotic ingredients that you will not be able to stop at just one:
Tempura Mahi Mahi Sandwich
The Smokehouse
Pastrami Sandwich
Grilled Ham and Turkey Focaccia
Philly Cheese Steak
Wood-Fired Burgers
Burgers made with deliciously flavored patties and served with fresh toppings and tasty sauces, a perfect choice for an evening out with friends. Your choices of flavors are:
Jalapeño Burger
Ultimate Bacon Cheeseburger
Classic "Big E" Cheeseburger
Santa Barbara Burger
Gardenburger
On The Lighter Side
Go for some light side dishes, which are served in just right portion size so that you can indulge in a "complete dining adventure." From Hardwood-fired Moroccan Chicken Breast and Macau Shrimp & Noodle Soup to Japanese Ahi Rice Bowl and Quick Seared Ahi Tuna Salad, these lighter sides are a wonderful way to balance your dining eperience.
Desserts
What better way to end your meal in this memorable manner, with some of the most classic and delicious desserts, which are:
Creamy Crème Brûlée 
Ultimate Chocolate Indulgence
Hot Apple Blueberry Walnut Cobbler
New York Cheesecake with Strawberry Sauce
Ice Cream Mud Pie
Go to Elephant restaurant only if you are adventurous enough to try out new flavors and do not want to be caught eating just the regular fare. We hope this blog on the Elephant Bar Menu will help you do exactly that.
Image Courtesy: elephantbar.com 
Elephant Bar Menu – A Pan Asian Dining Experience