Taco Cabana Menu – The Tex-Mex Taste
20 Oct 2011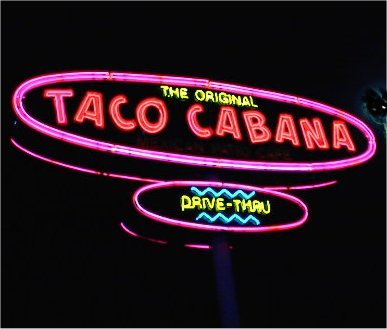 Its Facebook fans have been pestering Taco Cabana to open in new locations and the places, where it is already located, sees crowds of Tex-Mex cuisine lovers making frequent trips to Taco Cabana to satiate their taste buds. No wonder that a blog on Taco Cabana Menu should be anything less than well-received. We hope that at the end of this article, you will surely be tempted enough to make a trip to the nearest Taco Cabana restaurant and if there is not one in the neighborhood, then don't worry, just log on to Facebook and type in your request.
Taco Cabana Menu – The Tex-Mex Taste
Tacos
Freshly made flour tortillas are filled with the stuff of your choice, which can be any of the following:
Bean and Cheese
Black Bean
Beef or Chicken
Brisket
Taco Combos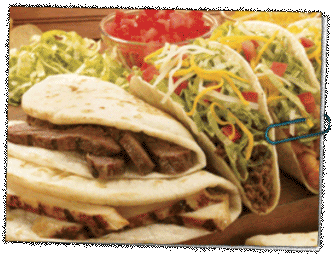 If you are not happy with just a tortilla, you can go for this combo, where you are served 20 oz. drink and one side: Rice • Choice of Beans • Chips & Queso • Chips & Guacamole. You can choose any of the following tacos:
Fajita (Chicken or Steak)
2 Tacos (Chicken or Beef)
2 Brisket Tacos
2 Bean & Cheese Tacos
3 Street Tacos (Chicken or Steak)
Taco Plates
Wanna go even further than the combos? Then opt for the taco plates, which include rice, your choice of beans, and freshly made flour tortillas (two in number). The taco choices are:
Fajita Tacos (Chicken or Steak)
Super Tex Mex Plate (Cheese Enchilada, Crispy Taco, Bean & Cheese Chalupa, and Guacamole)
2 Tacos (Beef or Chicken—Crispy or Soft)
2 Brisket Taco Plate
3 Street Taco Plate (Chicken or Steak)
Mexican Plate (Enchilada and Crispy Taco)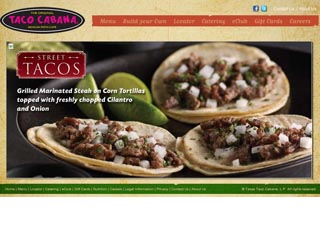 2 Taco Kids Meal
For the little devils, you can pick up any of the Taco Kids Meals, all of which include:- a kid's drink, rice, and beans or chips & queso, and any of the following: 1 beef, chicken or bean & cheese soft or crispy taco.
Bowls & Burritos
Following in the true Mexican custom, you are allowed to create your own bowl and burrito, with the help of following specifications:
Step 1: Pick One: Bowl (Chicken or Steak) or Burrito (12" Flour Tortilla)
Step 2: Fill It: Borracho, Refried or Black Beans, Rice, and Salad Blend
Step 3: Choose a Meat: Beef or Chicken Taco Meat/Chicken Fajita/Steak Fajita or Brisket
Step 4: Finish It: Cheese, Sour Cream, and Pico de Callo
Flautas
Flauta Combo: Flautas are served in a variety of ways and one of them is to eat them, combined with rice, your choice of beans, chips & Queso or chips & Guacamole, and a 20 oz. Drink.
Flauta Plate: Go for the plate, which is made up of rice, choice of beans, and fresh flour tortillas. A good option for those looking to eat more than just a meal!
Flauta Packs: If you are about to treat your family or a large gathering of friends at the Taco Cabana, then going for the Flauta packs would be an ideal choice. These packs are available in numbers 3, 6, and 12.
Nachos & Quesadillas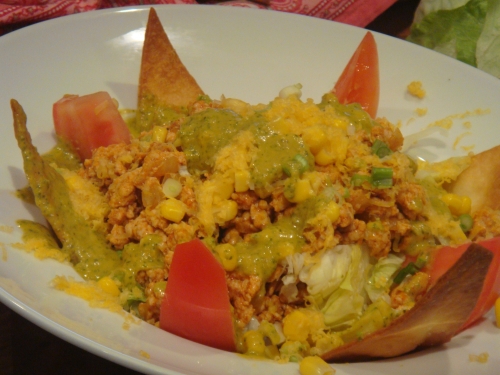 Nachos: You would really be spoilt for choice if you ever try this section of the Taco Cabana Menu. You can choose nachos out of the following flavors or toppings:-
Bean & Cheese
Beef
Fajita (Chicken or Steak)
Brisket
Super Nachos
Chips & Queso
Quesadillas
The story gets repeated here as well with so many fillings for the quesadillas, that you will have a tough time picking one for yourself:
Cheese
Fajita (Chicken or Steak)
Brisket
Enchiladas
You can't get more Mexican than Enchiladas and when you have the freshest quality of flour tortillas, filled with rice, beans, and sauce of your choice, it hits all the right button. To get more adventurous while eating enchiladas, you may go for the "Cheese Enchilada Plate" or "Sour Cream Chicken Enchilada Plate." There is also a Kids Enchilada plate to satisfy the ravenous bunch.
Drinks & Desserts
All food must be accompanied by delicious beverages and should end with scrumptious desserts, right? Well that is why here is a glimpse of what the beverages and desserts section of the Taco Cabana Menu offer to you:
Beverages
Soft Drinks (Coke, Diet Coke, Sprite,  Dr. Pepper & Diet Dr. Pepper)
Fresh Brewed Tea (Sweet & Unsweet)
Coffee, Juice or Milk
Dasani Water
Margaritas
Ice Cold Beer (Domestic or Premium)
Desserts
Tres Leches Cake
Sopapillas (Sopapillas with Honey and Dulce de Leche)
The Taco Cabana Menu is all about indulging yourself and if you know how to do that, there is no doubt you will enjoy your trip to this restaurant. Don't forget to read this blog before you do so.
Image Courtesy: mylitterofsix.blogspot.com, romigs.blogspot.com, webmonitor.fyxm.net,  catering.tacocabana.com, ifood.tv 
Taco Cabana Menu – The Tex-Mex Taste